Not afraid to speak her mind
Rhonda Dredge | 27th January, 2022
Australia's richest literary prize is up for grabs, with just six novels shortlisted for the fiction section, yet none of the major bookshops in the CBD have them featured.
A worker at Readings' new store in Emporium said she hadn't read the books and that they were just on the general shelves.
A spokeswoman at Dymocks in Collins St said they didn't do shortlist promotions.
The Victorian Prize for Literature is worth $100,000 and it was awarded this year for a debut novel about the pandemic, The Animals in That Country by Laura Jean McKay.
The 2022 prize will be announced at a function at the Wheeler Centre on February 3 with individual prizes to fiction, non-fiction, plays, poetry and unpublished manuscripts.
It's a pity there is so little build-up in bookshops. In the United Kingdom bets are taken on the odds of particular authors winning.
Staff at Dymocks were willing to make some predictions, on the basis of demand from readers. The shortlist was released in December for the Christmas reading period.
"After Story. It's meant to be really good," a spokeswoman said. "I've heard from customers. Bodies of Light has also been quite popular, based on sales and customer feedback."
Readers, even those who work in bookshops, can be reluctant to make definitive statements about particular books, as if someone was going to rap them over the knuckles for getting it wrong.
"We've grown up with the internet and know what it is to be accountable," said one staff member at Readings.
That doesn't stop them from making recommendations, however. Beneath After Story on the shelves at Dymocks is one such blurb that reads as follows.
"If you're looking for an uproariously funny, gritty, Aussie read, then look no further. I was floored by this debut."
Unfortunately, this brilliant rap turned out to be a recommendation for a book further along the shelves, although it could equally well apply to After Story.
CBD News is willing to go on the record in the interest of Aussie lit to make a prediction for the 2022 Fiction Prize. After Story by Larissa Behrendt does indeed deserve to win.
Della, one of two main characters in the novel, is in her early 50s, attractive, indigenous, a mother of three and on a literary tour of England.
Her daughter Jasmine is on the same tour, but she is judgmental. Della drinks too much, goes off by herself and occasionally mouths off at others on the tour.
Naturally Jasmine is embarrassed instead of supportive. Luckily the tour guide is warm and admires Della's strong reason and receptive heart.
This mother and daughter travel tale is a gem that shines with truth and respect for story. Many readers may recognise themselves in Della's younger, more freeform self when Australia was a less suspicious place.
Somehow the visits to the homes of Jane Austin, Virginia Woolf, Thomas Hardy and other leading literary lights help salve the pain.
The humour is almost up to Austin's when Della mistakes another tour member for the gardener at Sissinghurst.
The voice is very Aussie, frank, almost disingenuous, as if Della was having a D and M with her sister. She's not afraid to speak her mind and neither should those who work in the industry •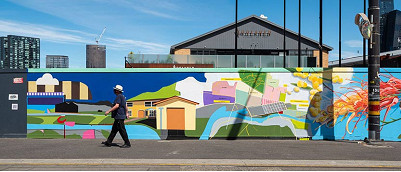 November 21st, 2023 - Adrian Doyle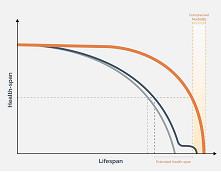 November 21st, 2023 - Susan Saunders

Subscribe
to
all
the
news
Like us on Facebook
Download the Latest Edition