Odeon Theatre, 283 Bourke St
Dr Cheryl Griffin | 26th April, 2023
There had been a theatre on this Bourke St site since the Melba Theatre opened in 1911. That was during the era of the silent movies.
Then along came the "talkies" in the 1930s and the entertainment world was transformed. So was the theatre, rebuilt in Art Deco style and opening as the Liberty in 1938. It accommodated 900 cinema lovers and downstairs was the Times Theatrette where you could watch cartoons and short films to your heart's content. (Charlie Chaplin and Bugs Bunny were screening when this photograph was taken.)
Like a sleek ocean-going liner, the interior of this long, narrow cinema (it was only 17 seats across) featured blue-grey walls, rich red carpets, and American Beauty pink leather seats when it opened in November 1951 with a current box office success, The Browning Version starring Michael Redgrave and Jean Kent.
This image was taken around that time. A year earlier, a devastating fire had swept through the theatre, probably caused by a patron's dropped cigarette (yes, those were the days when you could smoke in the cinema). Reels of film were rescued from the projection room, but nothing could save the venue.
A new theatre was built within the shell of the old one and a company called Simmie & Co won the contract to clean up the site and build the new cinema. It is one of a number of buildings constructed in Melbourne and suburbs between 1924 and 1978 by Simmie & Co, master builders. They worked on a wide range of projects – factories, theatres, office blocks, houses, churches, hospitals. In the 1950s, the same era as this photograph was taken, they constructed the forecourt of the Shrine. Two decades earlier they had built the St Kilda Baths.
Cinemas were still major entertainment venues in the early 1950s. The Melbourne Olympic Games were five years into the future, and it was five years before the introduction of television, and still a time when people sought entertainment outside the home. The Odeon began its new life with a brief to show only British films, J. Arthur Rank films in particular.
This slender theatre, dwarfed by its neighbour the Leviathan building (corner Swanston and Bourke streets), closed in February 1978. It was demolished later that year to make way for the Centrepoint Mall.
In the same year, 1978, Simmie & Co closed its doors. This company of master builders began its life working in the Art Deco and Modernist styles and ended with the Brutalism of the 1960s and '70s. An exhibition featuring their work in both Canberra and Melbourne can be seen at the Drill Hall, home of the Royal Historical Society of Victoria, 239 A'Beckett St, Melbourne until June 30. •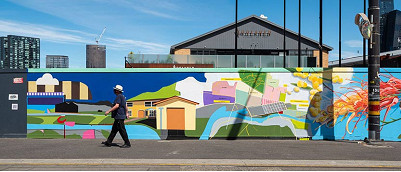 November 21st, 2023 - Adrian Doyle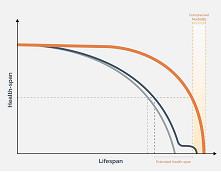 November 21st, 2023 - Susan Saunders

Subscribe
to
all
the
news
Like us on Facebook
Download the Latest Edition