Once: The bittersweet musical returns for a limited season
Kaylah Joelle Baker | 24th May, 2023
Awarding-winning Broadway sensation, Once, has arrived at the Comedy Theatre with the intention to strike an unforgettable chord, and its standing ovation on opening night was proof of this.
Inspired by the age-old story of guy meets girl, comes a heartfelt production about a disheartened Irish musician who is encouraged to dream again by a Czech piano player who he meets serendipitously.
While the storyline may not unravel like your typical fairytale and the production elements are not as extravagant as audiences may have come to expect from many touring musicals, there is something truly captivating about this stripped back hit musical.
Its most notable feature continues to be what it demands of its high-calibre performers who make being a triple-threat look easy due to their ability to sing, dance, act, and play an instrument.
Director Richard Carroll described Once as "one of the most challenging musicals for the artists involved".
"It asks for so much from its actors. Not only do they need to tell this beautiful story every night with truth, passion, and humour – they also need to sing the exceptional songs with all of the same qualities," Mr Carrol said.
Plus, they are their own band, so every one of them needs to be an exceptional instrumentalist. I am blown away by the capabilities of the cast and creative team we have assembled, and I can't wait for Melbourne audiences to see them perform.
The music is clearly where this production shines, with powerful musical numbers of Falling Slowly, If You Want Me, and When Your Mind's Made Up sung by the lead roles of Guy and Girl, played by Toby Francis and Stefanie Caccamo.
But it is not only Mr Francis and Ms Caccamo who shine within their roles, but the rest of the cast, who when singing and playing their instruments create an atmosphere that has a spellbinding effect on the audience.
While the play's main drawcard is these heartfelt intimate scenes, the moments of comedic relief are not easily forgotten thanks to Ms Caccamo whose on point humour and comedic timing is never once overplayed.
Although a simple storyline with an ending that doesn't follow the typical "happily ever after" that audiences have come to expect, Once stands out for its ability to explore human connection and music as a universal language.
The Darlinghurst Theatre Company production is directed by Richard Carroll with musical direction by Victoria Falconer, movement direction by Amy Campbell, production design by Hugh O'Connor, lighting design by Peter Rubie and sound design by Dylan Robinson.
It is also based on the film of the same name and is the only Broadway show with music to have won an Academy Award, a Grammy Award, an Olivier Award, eight Tony Awards, and four Drama Desk Awards.
Once will run at the Comedy Theatre until June 4. •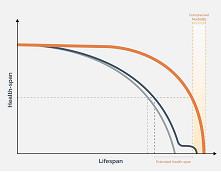 November 21st, 2023 - Susan Saunders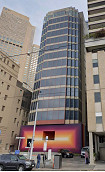 November 21st, 2023 - Barbara Francis & Rus Littleson

Subscribe
to
all
the
news
Like us on Facebook
Download the Latest Edition