One heroin overdose death a month in Melbourne
By David Schout
A new report from the Coroners Court of Victoria has revealed that on average, at least one person died in the City of Melbourne each month during 2020 from heroin-related causes. Experts say the statistics are further proof a safe injecting room is required within the CBD.
The report revealed that in 2020, 13 people died from heroin overdoses within the municipality — the second-highest number in the state, behind Brimbank (17).
This was despite an overall drop in heroin-related deaths across Victoria, which recorded its lowest number since 2015.
As the state government prepared to release a report by former police commissioner Ken Lay that would recommend the best site for a new safe injecting room — believed to be the former Yooralla building on Flinders St — experts said the new data underlined why the government had to act.
Victorian Alcohol and Drug Association (VAADA) executive officer Sam Biondo told CBD News the evidence overwhelmingly supported medically-supervised injecting rooms (MSIRs).
"Unless you want people using [drugs] publicly, impacting the amenity negatively, and dying in the streets, having a good evidence-based facility will reduce all that," Mr Biondo said.
"It's strange — we're led by the medical evidence when it comes to COVID, but we don't want to be led by the medical evidence when it comes to MSIRs."
The Coroners Court report concluded there was "substantial public discussion" about the location of heroin-related harm in Victoria.
This was "primarily driven" by the state's first MSIR in North Richmond and the potential for a second in the CBD.
It said the latest statistics would "inform this discussion".
However, the report argued that heroin overdose statistics alone were not useful for measuring the impact of a safe-injecting room, which functioned as more than simply a life-saving facility.
"As Victorian coroners have repeatedly explained, the primary role of an MSIR is not to reduce overdose death (though this is hoped to be a long-term benefit deriving from their operation). An MSIR is a vital public health service because it creates opportunities to engage people who use drugs in wellbeing discussions; to assist them with any medical issues they may be having; to help them connect with housing and Centrelink and other support services they may need; to provide education on safer drug use; and to link them with treatment if they request assistance to manage their drug use."
Notably, the number of heroin-related deaths in the City of Yarra (where North Richmond is located) dropped from 17 in 2019 to nine in 2020.
Mr Biondo noted that while part of this could be attributed to changed market conditions and COVID-19, "some of that had to be attributed to the room itself".
He said if reports were correct regarding the government's preference for a Flinders St site, it was "probably the right decision to make", citing successful examples of MSIRs in business districts of European cities such as Berlin, Zurich and Frankfurt.
"Internationally, you have these facilities placed in business districts in some cities," he said.
"They're not necessarily placed in industrial zones where people can't get to them. They're placed where people are. And counterintuitively for many, the mere fact that you have harm reduction facilities actually keeps people alive rather than allowing them to kill themselves. It's about trying to reduce the harm."
He noted that hyperbolic reporting and discussion around the facility was unhelpful.
"There's still the fear factor, and stigma associated with drug users. And that's a really important part of this conversation and debate. Just as we were scared of people with mental illness for many years and stigmatised people to death, we're doing the same to people with substance abuse issues these days."
In May, City of Melbourne councillors voted seven to four in support of the state government's plans to house the state's second MSIR within the CBD.
An emotion-charged Town Hall debate was prompted by the government's move to scrap its "preferred" MSIR site at 53 Victoria St, before shifting focus to the Flinders St location.
The council was now waiting on Mr Lay's report before it formally responded.
Premier Daniel Andrews reiterated the importance of safe injecting facilities at a daily COVID-19 press briefing on August 19.
Asked why the North Richmond facility remained open while playgrounds throughout the city were closed, the Premier was emphatic in his response.
"I don't think there's any comparison with injecting drug users. Would you prefer they died in alleyways?" He asked the journalist responsible for the question.
"That's what they used to do, before we had a safe injecting facility. They did, literally. They died in gutters. My position on this is very well known — it's a health measure."
The Premier said the government's position was clear.
"The day I announced it, a person OD'd [overdosed] about 30 yards from where I was announcing it, and paramedics had to rush to save that person's life. It's a real issue, we've got to try and do everything we can to avoid it."
During the press conference Mr Andrews said the government currently had no further announcements to make on the location of the state's second MSIR •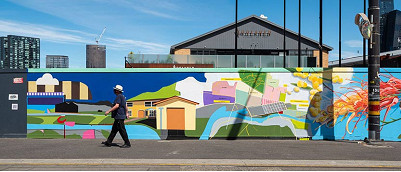 November 21st, 2023 - Adrian Doyle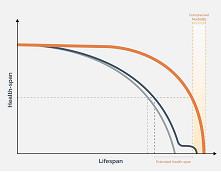 November 21st, 2023 - Susan Saunders

Subscribe
to
all
the
news
Like us on Facebook
Download the Latest Edition