Our city's waste and recycling services, an AGM, and 30 years to celebrate
Susan Saunders | 24th August, 2022
The recent Forum 3000 on August 4 saw a lively discussion about city waste management – a topic that concerns us all.
To begin, Michelle James, the City of Melbourne's community liaison for CBD residents, presented the council's Participate 3000 community consultation results. Key take-aways were that residents wanted more initiatives to improve safety in the city (top concern), more greenery, more non-commercial/people-friendly spaces and to maintain the freeze on late night venues.
The new CBD Neighbourhood Portal is worth a visit: participate.melbourne.vic.gov.au/cbd-neighbourhood-portal/priorities
Waste management is a complicated topic
Donna Portis and her team, who are responsible for waste and recycling services in the City of Melbourne, gave a presentation.
Dealing with waste in a modern, densely populated city centre is not a simple matter. There is e-waste, chemical waste, cardboard, charity goods, hard waste, organic, cigarette butts, glass, batteries, and tin cans, just to name a few. Today, as citizens of a crowded planet, we are concerned about disposing of waste intelligently. Recycling as much as possible is a top priority.
Donna Portis and Jorja Pindor, who have recently taken the lead roles at City of Melbourne, have wide responsibilities. Their team's aim for the future is to improve services in many areas such as:
Reducing trucks on the road
Increasing graffiti removal services
Waste reduction through recycling
Improving the standard of street cleaning
Addressing the litter problem
Contributing to safety initiatives for all city occupants.
One aim is to extend the food organics collection based on experience with current trial areas surrounding the CBD. Trials for high-rise dwellings in the CBD are planned to start soon.
The City of Melbourne website and the CBD Neighbourhood Portal provide a convenient place to report issues.
Residents' concerns
As with any active forum, there was some robust discussion and comments provided by residents. Topics covered included residents continuing to complain about the need for 60 contractors collecting rubbish within the small CBD Hoddle Grid. Why are the collections made early in the morning causing a noise problem for the sleeping population?
While compactors are a good idea in principle, some are noted to not be working properly. One complaint was that even after 12 months of effort, the City of Melbourne was not able to fix a problem of a compactor restricting access to a building and using up too much pedestrian pavement, apart from constantly breaking down.
A question about the availability of smaller compactors was raised without a definitive reply being provided.
Residents supported the idea of more recycling, more intelligent separation of waste. Will the plan to double recycling in future be implemented? There was some comment about the need for a more "hands on" approach.
Bins in laneways are unsightly. Policing of the policy that they must be put away each day was not being carried out.
In the interest of expressing their views, the residents felt that the City of Melbourne waste management division seemed to be detached from reality. Ideas were good but execution was poor. Residents thought that their concerns were not being properly addressed.
More education
Further comments noted that there are still problems with cigarette butts littering the streets and not being recycled correctly. There is a need to motivate people. Everyone to play their part – residents, workers, students, visitors.
Commenters agreed that there was a need for MORE education. Waste management and intelligent recycling was a two-way street. Efforts by both council and the people who live, work, and play in the CBD were needed.
Extensive educational waste signage being available on the City of Melbourne website in different languages was praised. However, it is up to building managers and OC committees to do their part and set the example for those living in the building. Persistence is the key. There are always new people coming to the city who are not familiar with the "way we do it".
These were some of the positive suggestions made during the discussion phase of the evening. Despite some negative comments, the tone was one of people wanting to do better with waste management to continually improve the amenity of city living.
Residents 3000's AGM with Lord Mayor Sally Capp – Thursday, September 1 at 6pm at the Kelvin Club
This coming month we welcome the Lord Mayor of Melbourne Sally Capp who will address residents and guests at our AGM.
Following formal proceedings, there will be music, refreshments and we understand that our president Rafael Camillo, is organising a special cake (per a gift from the Brunetti Oro on Flinders St) to celebrate the association's 30-year birthday.
Details to be posted on our website resident3000.com.au and by email. •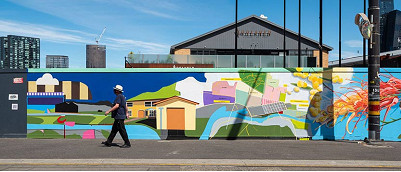 November 21st, 2023 - Adrian Doyle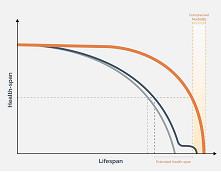 November 21st, 2023 - Susan Saunders

Subscribe
to
all
the
news
Like us on Facebook
Download the Latest Edition