Overdose fatals spark calls for health-based solution
Brendan Rees | 23rd March, 2022
A CBD-based non-for-profit community health agency that works with vulnerable citizens says there is a lot of work needed to educate the community and "shift perceptions" of people who use drugs.
The chief executive of Cohealth Nicole Bartholomeusz said drug overdoses were a "real tragedy" and a preventable cause of death, and until addiction was recognised as a health issue, it "cannot be solved with a police-first response."
Her comments come as three lives were tragically lost to overdoses in the CBD in recent weeks, which was confirmed by Salvation Army welfare worker Major Brendan Nottle who warned there had been an increase in drug use as borders opened up again.
Mr Nottle said he was saddened by the news as his team (which is based at Bourke St) continue to work hard with police and the City of Melbourne to give the vulnerable the support they needed, however, he added "the reality is that group is incredibly difficult group to engage with and to connect with."
"We've got to be thinking right outside the box about how do we move forward," he said, adding drug use was "right across the city" with Flinders and Elizabeth streets being "hot spots".
Ms Bartholomeusz said Cohealth was "deeply distressed" to hear of the recent drug overdose deaths.
"Each of these deaths is tragic and preventable, and our thoughts go out to families and friends who are left to grieve the loss of their loved ones," she said.
Sadly, these three deaths are just a snapshot of the hundreds of Australians who die of unintentional overdose each year – around five people per week according to the Pennington Institute's Overdose report.
Ms Bartholomeusz said as part of its harm minimisation and health-based responses to drug use, Cohealth was connecting people with non-judgemental GPs and workers who recognised their holistic needs.
But she added, "We have a lot of work to do to educate the community and shift perceptions of people who use drugs in order to eliminate the stigma that prevents people from seeking help."
"We know that the entire CBD community, including business owners, traders and residents, wants to see a better approach to dealing with drug use in the CBD," she said.
"We need to keep people within arm's reach by providing non-judgemental care and services that keep them as safe and healthy as possible while they are using drugs, while also give people opportunities to connect with pathways to recovery."
"What's important to remember is that people battling addiction are human beings with families who love them, and with hopes and aspirations, like all of us. They are also very likely dealing with some very big and very complex life problems."
"Drug use rarely exists in isolation, and many of the people we see in the city who are using drugs or sleeping rough have histories of trauma, mental ill-health, institutionalisation, family violence and intergenerational poverty."
The issue of drug use and community safety was discussed at a residents meeting in March in which one business owner suggested that the council consider an education program for residents and businesses to better engage with people suffering drug addiction and mental health •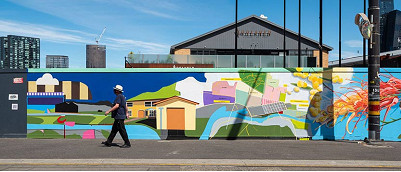 November 21st, 2023 - Adrian Doyle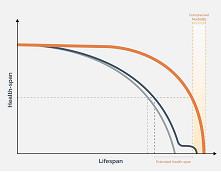 November 21st, 2023 - Susan Saunders

Subscribe
to
all
the
news
Like us on Facebook
Download the Latest Edition