Pandemic time under review
Rhonda Dredge | 24th February, 2022
An anthology of poems has just been released by Poetry Australia that provides a sophisticated and critical snapshot of a year of pandemic time as experienced by poets.
First up in the anthology, Best of Australian Poems 2021, is a poem called 91 Days, which sets the scene.
Our culture has been taken over by the virus and wordsmiths are seeking solutions.
How can they combat the virus's worn-out status as a metaphor and deal with the competitive nature of publishing?
Senior poet Ouyang Yu provides one answer in Advice to a translator of Australian poetry in which the narrator is asked which poems should be translated into Chinese.
He said to ignore the big guns and go for those poems that first attracted your attention.
"Find whatever that appeals to you at first sight like love and discard the rest," he advised.
Following his advice, the opening line of Heating and Cooling in the Time of Isolation by Jessica L Wilkinson strikes a chord.
"The elastic on my tracksuit pants has given way," she writes with some honesty, an annoying reminder of expanding pandemic waistlines and the parlous state of leisure wear.
Wilkinson goes on to question the idea of "best of". What if you are the best bouncer? She asks. "A poet never cooled a fight. Best poet is like best bouncer. The trophy is a little joke."
Wilkinson works in the creative writing department at RMIT, a grand CBD location across the road from the Wheeler Centre where this anthology was conceived, and she can afford to be provocative.
But there are some softer poems by less established poets who must have been pleased to be included in a best poems book.
Just 102 were selected out of more than 4000 submissions and the editors did a good job of being inclusive by searching in journals for poems published during the 2020/2021 financial year, even if they weren't submitted for the anthology.
With so many realities vying for attention, humans' anthropocentric obsessions come in for some scrutiny "where we is a producer of I solutions", according to Jake Goetz in the brilliantly explicit Farming kelp for a reparative state.
Not all of the poems are critical. A lovely exception is a poem about listening to a plane land called Metal bird by Theresa Penangke Alice, printed also in the Arrernte language of Central Australia.
You can visualise the poet in the desert near Alice Springs searching for words to describe the arrival of the aircraft, perhaps a pleasing moment for her.
Other poems are more distancing or conceptual with not as much sense of where the poet is located geographically.
Lisa Gorton, for example, wrote about the pandemic obliquely by doing research into the pangolin.
Most of the poems have been published elsewhere or performed. The editors Ellen Van Neerven and Toby Fitch went for diversity in terms of style and content and provide friendly notes on all of the people involved in the project.
If you were looking for a trend you might say that 2021 featured little in the way of sonnets and a lot in the way of striking prose and visual poetry.
Poetry Australia has taken on the task of this annual series after Blank Inc stopped publishing it several years ago •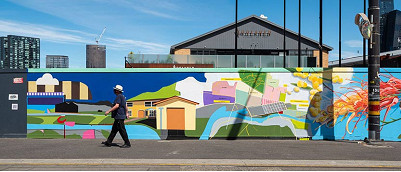 November 21st, 2023 - Adrian Doyle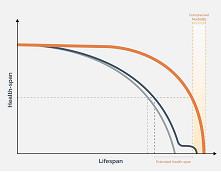 November 21st, 2023 - Susan Saunders

Subscribe
to
all
the
news
Like us on Facebook
Download the Latest Edition