Paris end development avoids demolition, saves annual emissions of almost 900 homes
David Schout | 22nd February, 2023
Plans to build new office space atop an existing building at the "Paris end" of Collins St have been approved and widely praised for the project's sustainability aims.
Developer Mirvac said the choice to "re-life" the building at 90-98 Collins St rather than demolish it would save the equivalent annual carbon footprint of 889 Australian homes, drawing City of Melbourne commendation for going down the retrofit route.
The proposed development would see a third layer added to the unique site, which currently featured 1870s-built heritage-listed residential terraces at ground level and 22 storeys of 1980s-built office towers above it.
The new "premium office space" would add an additional 17 storeys to the site.
Research has suggested that the carbon cost of developing a typical commercial office building was worth up to 42 years of its operational emissions.
In recent times the City of Melbourne has made a clear point of preferencing retrofitted rather than new buildings.
Planning chair councillor Nicholas Reece praised the application and said it "represents the future of building in Melbourne".
"If we are serious about bringing our emission levels down, we need to be serious about designing better buildings and how we approach development," Cr Reece said at the February 7 Future Melbourne Committee meeting, where councillors unanimously supported the application.
"We need to see an end to this trend of developers building disposable buildings, designed with a financial model where the building will last 20 years, then be demolished and they build another one. That's not the sort of buildings we want to see in Melbourne — we need to build buildings to last, and the environmental cost of that practice needs to be brought to an end."
Nicky Drobis from the project's architects Fender Katsalidis said the approach was crucial going forward.
"[It] is a really important building for the city and other buildings like it because anything that is looking at adaptive re-use, additions or transformations of existing built form … is so important for the sustainable future of our city," she said.
Aside from its sustainability aims, the building's design was also commended.
Ms Drobis said the new space would supplement the 1988-built commercial space that will ultimately sit beneath it.
"The building form itself is very simple, it's very elegant," she said.
It is really the great partner, if you like, for what is a very robust building that we sit on top of in this particular instance. So, we're not competing, we're really complementing the building that we sit above.
The development did not propose any work on the heritage terraces at 86-88 Collins St, and any demolition required was contained within the 90 Collins St footprint, an aspect supported by heritage advisors.
"In terms of design, this will be quite an extraordinary building in Melbourne," Cr Reece said of the unique proposal that would eventually see three layers of architectural design on one site.
"At the ground level you've got some fine townhouses and doctors' clinics from the 1870s, above that you've got a 22-storey tower from the rollicking 1980s. And now, we've got a new 17-storey tower on top of that which I think really exhibits architectural excellence and is truly reaching for the sky here in Melbourne."
While supportive of the overall outcome, deputy planning chair Cr Rohan Leppert expressed concern that the new development would contain a larger floor area than the one below it.
The Melbourne Design Review Panel (MDRP) was also commended for its role in the application process, which those involved said helped establish a better outcome.
The City of Melbourne established the MDRP — a panel of independent architecture, landscape architecture and urban design experts — in late 2021 to improve the quality of new developments and "city-shaping" projects.
In this instance the panel suggested a greater clearance between the existing and proposed buildings to further distinguish the old from new.
"The Melbourne Design Review Panel was a very positive process, and actually raised some elements there that allowed this to be even better, and the design was amended to take those into account," Brendan Rogers from town planners Urbis said.
Ms Drobis added that the process with the MDRP was "wonderful in terms of design outcomes". •
Caption: Developer Mirvac will build new commercial space on top of an existing Collins St office tower.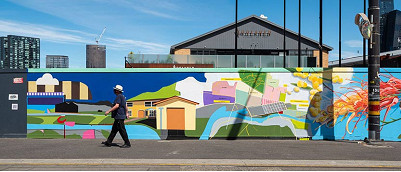 November 21st, 2023 - Adrian Doyle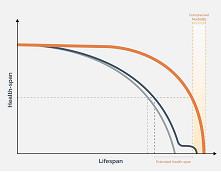 November 21st, 2023 - Susan Saunders

Subscribe
to
all
the
news
Like us on Facebook
Download the Latest Edition