Party policy time
Barbara Francis & Rus Littleson | 23rd March, 2022
With the fragrance of a federal election in the air, we have a sniff of party policies at a national level on short stays.
A policy articulated by the Greens, courtesy of a statement in this masthead by Adam Bandt, national leader of the Australian Greens and federal MP for Melbourne, focuses on the socioeconomic impact of short stays, including housing affordability.
Adam Bandt strikes at the heart of the issue, saying, "It's hard to develop a sense of community when all the apartments around you are being flipped on sites like Airbnb. No one wants to feel like they're living in a busy hotel."
The MP's stance aligns with what we have been forewarning in this column for some time now: namely that as we recover from the pandemic and we kickstart tourism again, it's critical to implement controls on the use of apartments for short stays.
"As we recover from the pandemic, we need to invest in our communities, not simply let the market rip," Adam Bandt said
Adam Bandt's statement has some essential macro and micro elements. It acknowledges the impact of the proliferating short stays on housing affordability and also refers to everyday high-rise challenges and cost imposts, such as accelerated damage to common property and the need for more security.
The statement also refers to the research the Greens have been conducting into policy solutions around the world, many of which have been detailed in this column.
We are looking forward to seeing the major parties issue policy statements, without holding our breath.
Owners Corporations Act – going in circles
The federal Greens' focus on bigger-picture housing issues brings us back to a core issue at the state level here.
Frustratingly, the Victorian Government has been constrained in comparison with NSW. In Victoria, OC rules, called bylaws in NSW, are technically defeated by planning regulations.
This peculiar limitation has seen Consumer Affairs Victoria (CAV) using the anomaly to exclude the issue from its reviews.
For example, in its Consumer Property Acts Review Issues Paper No. 2, Owners corporations, CAV specifically excluded the issue of whether OCs should be able to regulate short stays, deeming it "out of scope". Aggravatingly, CAV in this review also characterised the issue of "short stays" as being limited to the problem of parties.
The main point remains that serious reforms are needed in the planning laws:
"One issue that is beyond the scope of this [CAV] paper is whether owners' corporations should be able to make rules prohibiting a certain use of a lot, where that use is permitted under the applicable planning instrument," CAV wrote.
All the CAV-led reviews and consultations have been risibly powerless to have any effect on the core democratic issue – the devolution of power to communities – despite having a ready model in NSW they could take as a basis and refine.
The so-called "Short-stay bill" has been an unmitigated failure. No recommendations from community consultations were acceded to. Planning issues have been ignored. Despite this, both major parties voted for the bill and it has been embedded, and effectively buried, in Sections 159A to 159F of the Owners Corporation Act 2006, Version 19 released on December 1, 2021. The review, promised by the government when it lobbied the opposition for its support, has now been avoided for two years.
Let's stop the government's excuses. The government needs to open a discussion about the challenging intersection of planning and consumer laws – a problem created by the arbitrary legal abstraction of our lives into "departments".
We Live Here will vigorously pursue reforms to the planning regulations to allow self-determination by high-rise communities in Victoria.
Australia lags behind
Globally, there is abundant evidence that short stays have had an immense impact on communities and housing affordability. We anticipate more socioeconomic research will be undertaken to assist regulators in developing workable frameworks for controlling the sector.
One important volume of research is Airbnb, Short-Term Rentals and the Future of Housing, by Professors Emeritae Lily M Hoffman and Barbara Schmitter Heisler, published in the USA. This book poses the question: how do Airbnb and short-term rentals affect housing and communities?
The two professors argue that the most disruptive impact of Airbnb and short-term rentals has been in communities where housing markets are stressed. The authors describe how that Airbnb incentivises speculation in residential housing.
The overall effect of short-term rentals, according to the authors, has been similar across countries and cities. Local responses have varied from less restrictive in Australia to increasingly restrictive in the United States and most restrictive in Germany. Shockingly, Australia takes the title of "Highest penetration by Airbnb".
The book claims that while Airbnb has made some concessions, it has not given any city the data needed to enforce regulations efficiently, resulting in costly impacts on governments and ultimately, communities.
With the publication of this book, we are embarrassed and angry to find Australia classified a laggard, one of the most under-regulated jurisdictions for short-term rentals!
This should be a wakeup call for local, state and federal legislators: take notice of what is happening around the world and learn how to fix the problem here. Lagging behind is not fatal, remaining there is.
Why do we need a dark sky?
We strive to shine a light on the dark corners of the political world. Outside in the physical world, there is a strong argument for allowing natural, celestial light to be revealed in darkness.
Of course, we refer to the night sky and the problems associated with light pollution.
Our attention has recently been drawn to this issue by the International Dark Sky Association (IDA) through their Victorian Branch (IDAVic). The main aim of IDA is to maintain the beauty of the night sky for generations to come and to support good lighting fixtures which are also environmentally friendly.
For example, there can be serious unintended environmental, ecological, safety and health consequences from commencing a LED street lighting program without careful planning.
For more information and to learn how you can become involved, visit the IDAVic website at darkskyvic.org.
Campaign donations
As a not-for-profit organisation, donations from individuals and buildings keep our campaigns going. To register as a supporter of We Live Here or to donate, please visit welivehere.net •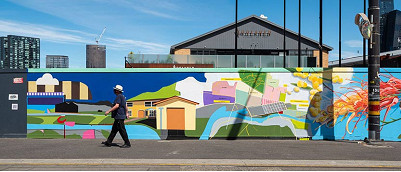 November 21st, 2023 - Adrian Doyle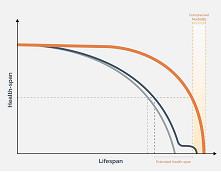 November 21st, 2023 - Susan Saunders

Subscribe
to
all
the
news
Like us on Facebook
Download the Latest Edition