Paterson's push for Melbourne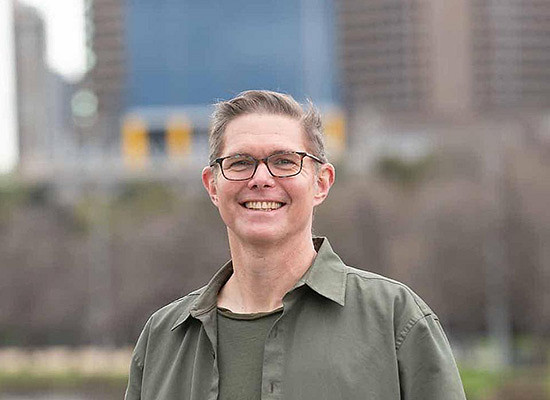 David Schout | 23rd March, 2022
In less than two months, Labor candidate Keir Paterson will look to return Melbourne as a Labor seat in the upcoming federal election — but he faces an uphill battle.
The Kensington resident, who was born in Carlton and spent his early years in North Melbourne, is looking to oust Greens leader Adam Bandt, who many expect to claim election victory for a fifth straight time.
Most recently president of the 50,000-member Bicycle Network, an advocate group for more sustainable transport and safer riding, Mr Paterson has worked in mental health where he led programs and interventions to make workplaces more psychologically safe and mentally healthy.
In a recent Facebook post, the father of three said his decision to run for Federal Parliament stemmed from a deep affinity with the area.
"I love Melbourne, but it is hurting. Restaurants, pubs and shops are shuttered, live music is silenced, our tertiary sector is on life support. The lifeblood of our city — the arts — is bleeding," he said.
"We can't afford another three years standing on the sidelines of government. An Albanese Labor Government will start the important work of a national reconstruction, committed to leaving no one behind. I want to be a part of that – and I will make sure our community is a part of that too."
A Labor stronghold from 1904 to 2010, the seat of Melbourne has since become synonymous with the Greens.
On the campaign trail in recent weeks, Mr Paterson said people had expressed a strong desire to "get rid of this Morrison Government" and that "the only way to do that was with a vote for Labor."
"No seat in the country has been impacted by COVID as severely as Melbourne. We need an MP in Canberra advocating fiercely for Melbourne's central role in the national post-COVID reconstruction," he said •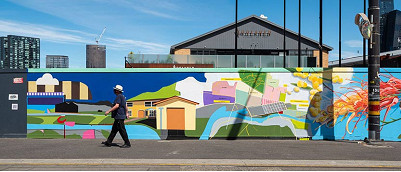 November 21st, 2023 - Adrian Doyle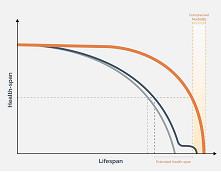 November 21st, 2023 - Susan Saunders

Subscribe
to
all
the
news
Like us on Facebook
Download the Latest Edition