Plans to restore 109-year-old hotel to former its glory
Brendan Rees | 24th November, 2021
A historic hotel dubbed an "eyesore" at a prominent CBD site could be restored to its former glory under an $48 million plan to be considered by the City of Melbourne.
Developers have lodged plans proposing to revitalise the 109-year-old Sir Charles Hotham Hotel at the corner of Flinders and Spencer streets with the construction of a 17-storey tower above in what has been described as a "post-pandemic hotel".
The 21-storey redevelopment would include a 150-room hotel, restaurant, courtyard, ground-level shops, an underground wine bar and co-working spaces.
It would also boast a rooftop bar and garden and an 11th storey outdoor terrace, under the application submitted by Shesh Ghale and Jamuna Gurung, property investors and founders of private education group, Melbourne Institute of Technology.
The plans seek to restore the 1912-built hotel, designed by architect Williams Pitt, "to its former significance as a prime historic building" with the addition of a four-level high podium and an "elegantly singular contemporary tower" which would not "distract from the robust heritage building below".
The site of the four-storey hotel at 2-8 Spencer St is listed on the Victorian Heritage Inventory for its potential to contain historical archaeological remains associated with the settlement and growth of early Melbourne.
It is also recognised as having "aesthetic significance to the City of Melbourne and has served as hotel accommodation since the 1850s".
Originally built as a three-storey building in 1855, the establishment of the Sir Charles Hotham Hotel coincided with the arrival of the new Governor of Victoria after whom the hotel was named.
During the 1980s and 1990s the hotel became known as the "Hotham Hotel", providing cheap accommodation for Melbourne's homeless and needy, developing a reputation as a "dingy rooming house".
By 2002 it was converted to a backpacker's lodge, but the hotel's Edwardian Baroque style architecture and Art Nouveau features and rounded corner turret have now fallen into a dilapidated state.
Melbourne Deputy Lord Mayor Nicholas Reece said the hotel had "long been an eyesore in one of the most prominent locations in our city" and was excited by the proposal to see it refurbished.
"This grand 1912 hotel has fallen into a significant state of disrepair and is in desperate need of a facelift," he said.
"It's exciting to see a proposal to transform this heritage site into a hotel, with plans to retain and refurbish substantial parts of the heritage fabric."
"It's vital any redevelopment of such a historic building delivers a high-quality design outcome while respecting the area's unique character and heritage."
"This application will be very carefully considered by council, including the extent of retention and integration of the significant heritage building."
Proposed conservation works include the reinstatement of Melbourne's former "largest bar" in the Lord Clyde Hotel ground level as well as an 1890s kitchen fireplace.
The design of the proposed hotel will maintain "significant heritage fabrics" and "strikes an urban conversation with the historic building through a respectful yet confident and bold new addition".
According to the plans, a new laneway through from Flinders St to Downie St would also be created for an "improved urban experience," but this is dependent on "negotiation and agreement" with adjoining owners who currently have shared use of this laneway.
Under a "world-first" COVID-safe hotel, which would go "beyond base-minimum hotel standards", the plans include "qualitive indoor air" features including solar control and operable windows to hotel rooms and corridors as well outdoor spaces.
Hotel rooms would also "accommodate for those wanting to swap working from home to working from a hotel" while access to nature would also form part of the post-pandemic hotel with internal courtyard "Terrariums", an indoor miniature garden.
"The redevelopment of the Sir Charles Hotham Hotel will revitalise a significant heritage building at one of the four corner sites of Melbourne's Hoddle Grid," the plans stated.
CBD residents group EastEnders president Dr Stan Capp said, "I think development is good in the right place and for the right reasons and that we don't prejudice any of our heritage values that we have throughout the city." •
Caption (main): An artist's impression of the restored Sir Charles Hotham Hotel at the corner of Flinders and Spencer streets.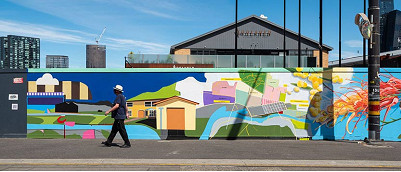 November 21st, 2023 - Adrian Doyle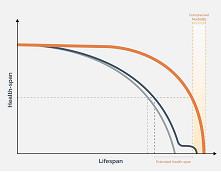 November 21st, 2023 - Susan Saunders

Subscribe
to
all
the
news
Like us on Facebook
Download the Latest Edition