Plans to transform Elizabeth St in limbo
David Schout | 25th May, 2022
Three years after the City of Melbourne endorsed plans to pedestrianise large parts of Elizabeth St, the project is now up in the air with zero funding allocated in the latest budget.
Plans to modernise the car-focused Elizabeth St into a pedestrian haven have been placed firmly on the back burner by the City of Melbourne, with the 2019-endorsed project missing out on budget funding for yet another year.
Works to overhaul and fully pedestrianise certain blocks on the busy street, which contains "poor amenity and constrained walking space", were scheduled for 2020-21, however the council now had no timeline for when it might start.
Its latest draft budget, released on May 17, featured no funding for the streetscape works, and there were now questions about whether it plans to continue with the project.
While the council said it remained committed to the Elizabeth Street Strategic Opportunities Plan, it has provided residents and traders with no public updates despite significant delays.
Only stage one works, at the southern end outside Flinders Street Station, have been completed.
Stage two, which proposed to pedestrianise almost all of Elizabeth St between Little Collins and Little Bourke streets, was forecast to start in 2020-21 but was now nowhere to be seen.
Town Hall has been eerily quiet about the Elizabeth Street Strategic Opportunities Plan, which it has listed as one of just three "major streetscape master plans" in the past two budgets.
When contacted by CBD News the council said the project had been delayed due to COVID-19.
It did not opt to speak publicly about the delays and did not indicate whether it had provided Elizabeth St traders — particularly those along the proposed pedestrianised blocks — any updates within the past 12 months on plans for the street.
With no funding allocated for the next financial year, stage two works — which the council would still need to undertake feasibility studies for — would not begin until the second half of 2023 at the earliest.
A cramped, unappealing street
In May 2019, councillors endorsed plans to "transform" Elizabeth St by widening footpaths, planting more trees, upgrading lighting and improving street furniture.
Research at the time indicated that, on average, nine in 10 people on Elizabeth St were pedestrians or tram users.
However, the street was largely arranged for vehicle access, despite only six per cent of people travelling in cars.
"Elizabeth St is primarily configured as a vehicle thoroughfare, with almost half the street space being allocated to traffic and parking," the plan noted.
Walking has been identified as the way the vast majority of people travel along Elizabeth St, yet pedestrians have the least amount of space.
The council's research indicated that this both frustrated commuters on foot and stymied the nearby retail environment.
"Pedestrian flow is key to the functioning of the city and vital to the economy. Footpaths along Elizabeth St are not wide enough for the number of pedestrians, resulting in overcrowding and poor pedestrian safety and circulation."
As a result, it proposed to redistribute space to achieve a "balance of movement".
It proposed to de-clutter walkways, enable pedestrian priority and extend footpaths.
Not stopping there, the council also admitted in 2019 that Elizabeth St was dull and in need of revitalisation.
It noted there were "entire city blocks" along the street that were "absent of any street trees or other landscape."
Damningly, it said the street offered "little environmental value or visual amenity to the city".
The premise of the plan aligns strongly with the council's Transport Strategy 2030, which broadly aims to redistribute space and rid the CBD of "non-essential vehicles", on the back of key research that suggested nine in 10 trips in the Hoddle Grid were, in fact, on foot.
But as things stand, save for a small block at the street's southernmost end, plans to fix the street have completely stalled.
A series of delays
Streetscape upgrades on Elizabeth St have a history of postponements, best underlined by those works in the southern end.
Once termed the "ugly duckling" of Melbourne by former Lord Mayor Robert Doyle, the southern end of Elizabeth St is primarily made up of fast-food outlets and convenience stores.
First flagged to begin in June 2017, works to expand footpath space and install new street furniture and trees were pushed back to 2019 due to construction at 276 Flinders St.
In mid-2019, the council again pushed it back to "early 2020".
That then became "late 2020", before shovels eventually went in the ground in early 2021 •
Captions: The focus area for the Elizabeth St and An indicative staging plan released in 2019. Areas with proposed "no vehicle access" are denoted in green. upgrades.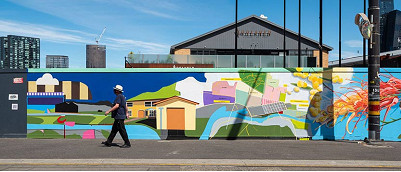 November 21st, 2023 - Adrian Doyle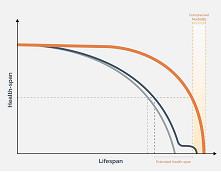 November 21st, 2023 - Susan Saunders

Subscribe
to
all
the
news
Like us on Facebook
Download the Latest Edition