Plug pulled on fridge at QVM but CEO says it "won't turn the market into a supermarket"
By Brendan Rees
A display fridge shut down at Queen Victoria Market because it "mildly exceeds" heritage guidelines has become a point of contention – with opponents being labelled as "short-sighted".
Queen Victoria Market management recently pulled the plug on a display fridge at a fruit and vegetable stall after quickly realising the stallholder did not have a permit, nor did the fridge meet heritage guidelines.
The trader who runs Queen's Harvest has now made a permit application through Heritage Victoria so he can have full use of the display fridge at I shed. It is understood to be around 2.8 metres wide, exceeding the two-metre requirement.
Queen Victoria Market CEO Stan Liacos said his organisation supported the application and hit back at opponents whom he described as a "handful of zealots" whose "motives were short-sighted".
"We think the trader's proposal is good for the market and adheres to the sound heritage principals that makes our market special," he told CBD News.
"The fridge mildly exceeds current guidelines but these guidelines were prepared in 2010 and a lot has changed around health and customer expectations."
"Putting in a display fridge won't turn the market into a supermarket. We continue to be an open air traditional working market with many traders now utilising fridges and cool rooms as part of their stalls."
Mr Liacos said the trader in question "is a long-time respected trader who loves and cares about our market and he absolutely deserves our continued support".
"This trader admittedly put this one item in without the permit, hence why he is retrospectively applying [for a permit]," he said.
"Fellow market traders appear highly supportive of the fridge and more generally about the expansion of this trader's offer and reinvestment in his stall. It is regrettable that a handful of zealots are opposing the application."
His comments come as the Friends of Queen Victoria Market lobby group questioned the market's heritage guidelines after posting a photo of the display fridge on its Facebook page.
Friends of Queen Victoria Market president Mary-Lou Howie said its members were "extremely concerned about the diminution of the heritage values of the market" and expressed disappointment the QVM heritage guidelines had not been updated for a decade.
"The City of Melbourne is proceeding with market renewal plans which will fundamentally alter the appearance as well as the scope of the market, thereby undermining the market's heritage values," she said.
"The council pays lip service to preserving the market's heritage yet fails to provide current and essential documentation that should guide and protect the site."
Rocco Tripodi, the director of Queen's Harvest, said he was unable to comment directly on his application as it was before Heritage Victoria, however, he said the Friends of QVM "do not represent the market, nor the traders – we have a Traders Representative Committee for that".
"Notably, there has been no mention of the other three recent submissions to Heritage Victoria on their social media," he said.
"The fact that they choose to delete certain posts which do not align with their views speaks volumes."
Meanwhile, Mr Liacos assured the market was "absolutely a great preservation of Melbourne's heritage – no one is going to change that."
He said the application "sets an important precedent" because if the trader was not successful "it may lead to some other traders being deemed non-compliant which would be a shame".
"If the heritage compliance on specific operators are too restrictive then they will not survive economically in which case we will not have a market," Mr Liacos said.
The City of Melbourne did not wish to comment on the matter as the permit application was before Heritage Victoria, which was also contacted but did not respond before deadline.
QVM seeks food and beverage operators
QVM is seeking expressions of interest from seven food and beverage operators for its planned, revitalised state-of-the-art Food Hall expected to open from July next year.
All-day cafes, modern Asian kitchens, taquerias, burger and sandwich bars, wood-fired pizzas, ramen and noodles, sweets and treats as well as juices and healthy choices are just some of the cuisine styles and food specialities QVM is interested in.
Working closely with Future Food, the market's expression of interest application asks operators to demonstrate their ability across six key criteria areas:
Background and experience
Food and beverage concept
Product offering and service style
Company details and sustainability policy
Operations and logistics
Financial costings
Expressions of interest are now open and will close on Thursday, September 30. Shortlisted applicants will be notified in late October and will be invited to formally present their offer in December.
Successful operators will be notified in January 2022.
For more information and to access the expression of interest document and criteria, contact Allan Forsdick at Future Food: [email protected]
New park to pop up at market
A pop-up park the size of the State Library forecourt will be created next to the Queen Victoria Market.
The new Market Square pop-up park willtransform a portion of the asphalt carpark on Queen St into a temporary park designed to encourage more visitors and shoppers to the Queen Victoria Market and provide more green space for local residents.
Funded through the joint City of Melbourne and Victorian Government Melbourne City Recovery Fund, the new $2 million space will be brought to life with live music, community events and recreational activities (pending COVID-19 restrictions).
Lord Mayor Sally Capp said that she hoped park visitors would also provide valuable support to the hundreds of Queen Victoria Market small businesses impacted by the pandemic.
"Delivering a new pop-up park next to the Market will be a major drawcard to attract more locals, workers and visitors to Queen Vic Market," she said.
"We want our market traders to begin thriving and supporting these businesses now is critical to keeping Melburnians in jobs."
Queen Victoria Market CEO Stan Liacos said he was delighted at what the park would mean for the market and the public.
"Our customers have told us that one of the things our great market is lacking is places to sit and soak up the market atmosphere with family and friends," Mr Liacos said.
"The new green space will deliver much-needed community space as well as encourage customers to dwell for longer and support our market traders."
Works will be completed in October and the council said that the park would be open for at least two years.
The new temporary pop-up park is the first stage of the plan to transform the current asphalt car park into 1.75 hectares of public open space, as part of the council's Queen Victoria Market precinct renewal program •
Caption: The display fridge at Queen Victoria Market before it was closed. Photo: Facebook.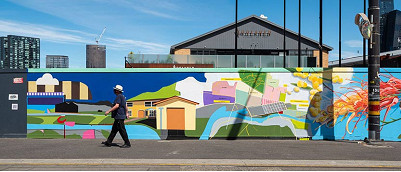 November 21st, 2023 - Adrian Doyle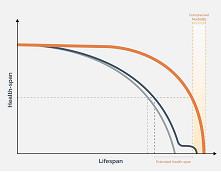 November 21st, 2023 - Susan Saunders

Subscribe
to
all
the
news
Like us on Facebook
Download the Latest Edition