Poet gets perfect score
Rhonda Dredge | 26th October, 2022
Three of Victoria's top poets have just left the state and are on their way to Sydney to compete in the Australian Poetry Slam.
The three finalists were selected at a gala event at the State Library of Victoria on October 12.
Just a small select crowd watched the competition in person but the footage is available on YouTube.
Each poet had to read a poem and they were scored by five judges picked randomly from the audience, so they had a lot of cred.
When Paul Bucci got a 10 out of 10 from one of the judges, he must have thought he had a good chance of representing the state.
Paul granted CBD News an exclusive interview about his amazing score and the thinking behind his prize-winning style.
"It was very interesting," he said of the slam, "kind of entertaining and challenging. One bloke was in his 60s. The rest were young, all in angst over issues such as feminism, climate change, mental health. I was piss-taking."
In fact, CBD News can report Paul's approach was quite shameless. In his first poem, he begged for the judges' patronage and claimed to be 93 and homeless.
"My home is just a plastic bag beside a carpark wall," he whined. "Judges please look after me!"
If he won, people would be wanting autographs, he said and he'd "sign them all happily". He'd be compared to Keats and Shelley and "that will lead to fierce debates about who is best."
That poem got him into the running, after which he had to read a second poem to win $500 and a free interstate trip.
In this round, he was up against four of the state's best and that's when he received a perfect score.
His second poem did not mince words. Most of them were in the form of a begging letter to the judges, apologising for the first.
"I'm sorry that I lied when I was here before. I told you I'm 93, when I'm really 94."
He'd lied about the bag as well. "I live in a wheelie bin where I wrote those poems."
Trying to bribe the judges "was way out of line", he confessed. He had to be very "cunning with my punning" and "twitching with my bitching" to save the day.
Three poets were selected to go to Sydney for the final and Paul was one of them.
The last laugh was on him, however. He only had one week to come up with another work of art.
"I'm taking the same angle because it worked." •
To watch the video, click here.
Caption: Victoria's top nine poets compete for the title.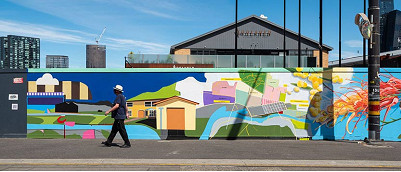 November 21st, 2023 - Adrian Doyle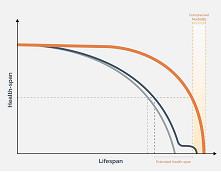 November 21st, 2023 - Susan Saunders

Subscribe
to
all
the
news
Like us on Facebook
Download the Latest Edition