Police nab unsafe scooter riders in the CBD
David Schout | 24th February, 2022
Police have cracked down on unsafe electric scooter use within the CBD after a new hire scheme began in February.
A Victoria Police operation on the first weekend hired e-scooters were available in Melbourne (on February 4 and 5) detected 38 separate offences within the Hoddle Grid, including for failing to wear a helmet, disobeying red lights and carrying a passenger.
Infringements were handed out to riders using both hired and privately-owned e-scooters; the vast majority of which are illegal due to state government legislation dictating they cannot travel faster than 10kmh.
The hired scooters, however, are exempt from those laws as part of a one-year trial scheme signed with three adjoining council areas.
"We just asked people to use common sense and embrace [the hired e-scooters] for what it is, to see if it's another way of getting around the city," Assistant Commissioner Glenn Weir said.
"We want people to self-regulate here. We don't want to have to be out necessarily pulling people over because we want them to do the right thing. But let me tell you if they don't, then we will."
Up to 1500 scooters are now available to hire and ride across the Melbourne, Yarra and Port Phillip council areas, via confirmed providers Lime and Neuron Mobility.
The green and orange scooters, booked via their respective apps, will be permitted to travel at 20kmh on bicycle lanes, shared paths and low-speed roads (up to a maximum 50kmh speed limit).
They will not, however, be permitted on footpaths and riders must wear a helmet.
Assistant Commissioner Weir said normal road rules applied for those who decided to ride the relatively new mobility option.
"We want people to engage with the trial and do it properly, do it sensibly," he said. "You will be breath tested, you can't be over the limit the same as a motor vehicle, as part of the trial, you can't have a passenger, you must wear a helmet … if people think they're going to come in and hire a scooter and get on the gas and try and get away from the police well, we will absolutely do our best to safely enforce those rules," he said.
While electric scooter use has exploded in mostly Europe and North America in recent years, safety issues continue to raise questions about the new micro-mobility option.
The introduction of the hire scheme within the CBD and surrounds has elicited a strong response from both e-scooter proponents and those against their presence in pedestrian-heavy areas.
The City of Melbourne has said "significant data" would be gathered during the 12-month trial to understand how the vehicles could, in the long term, be safely incorporated into the transport network •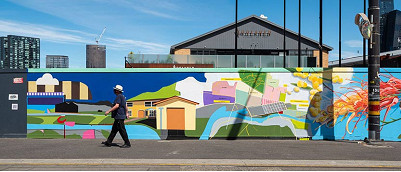 November 21st, 2023 - Adrian Doyle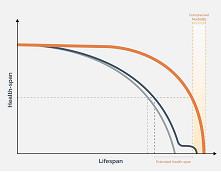 November 21st, 2023 - Susan Saunders

Subscribe
to
all
the
news
Like us on Facebook
Download the Latest Edition