Policewoman takes out top literary prize
Rhonda Dredge | 24th February, 2022
A former policewoman has won the country's most lucrative literary prize, worth $100,000, for her debut book Black and Blue.
Veronica Gorrie, a Gunai/Kurnai woman who lives and writes in Victoria, won the Victorian Prize for Literature.
Black and Blue is a memoir of her childhood and the decade she spent in the police force.
"I'm so grateful my book's done so well," she said, accepting the prize to loud cheers at a ceremony at MPavilion on February 3.
The book deals with "deaths in custody and the way police are killing us," she said. "We need to raise the age of criminal responsibility."
The lit awards have a tradition of backing political causes. In 2019, the author of the prize-winning book No Friend but the Mountain spoke by phone at the prize-giving ceremony from detention on Manus Island.
The Kurdish journalist Behrouz Boochani has since been released and now holds an academic post.
Three of the past four winners of the prize have won them for debuts and this tradition was continued in other literary categories as the Minister for Creative Industries handed out more than $200,000 in prizes.
Melissa Manning's debut book Smokehouse won the fiction prize and was published by University of Queensland Press.
UQP had three titles on the fiction short list and a total of five titles in the prize overall, performing well in the Victorian literary stakes.
"I think they're [UQP] willing to back beyond straight commercial," Ms Manning told CBD News. "They're a publishing house but at the same time they're willing to take a chance on different forms."
Smokehouse is a series of interlocking stories that Ms Manning, who lives in Carnegie, states are in the "literary genre".
She works as a lawyer by day and a writer by night and thinks about the meaning of words she uses in her jobs. "One's for the beauty, the other is for the function," she said.
Dylan Van Den Berg won the prize for drama for his play Milk. The play also won the NSW Premier's award, even before it was performed.
Victorian Minister for Creative Industries, Danny Pearson, made the announcements and was photographed buying a book for himself at the Readings stand.
He went for Tiger Daughter by Rebecca Lim, winner of the People's Choice award and a contender in the prize for young adult fiction.
"It's important we get more Asian Australian stories around in Australia for people of non-migrant background to see in print," Mr Pearson said.
He said his own mum was a bit of a tiger. "She's fierce. As I was growing up, I was always surrounded by big, strong women." •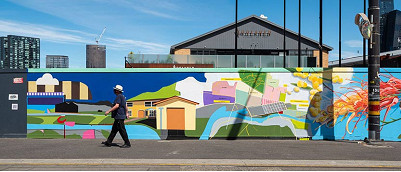 November 21st, 2023 - Adrian Doyle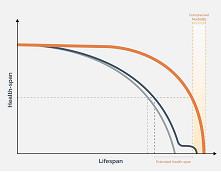 November 21st, 2023 - Susan Saunders

Subscribe
to
all
the
news
Like us on Facebook
Download the Latest Edition