Preserving street art
By Tristan Davies - Melbourne Heritage Action
A recent October council meeting gave the nod to a development which ticks many boxes for heritage, creating a new tower with a generous setback from the heritage facade of 100 Franklin St.
The plans keep heritage cast iron interior structures and add new architecture which references the site's fascinating history tied to one of the inventors of modern refrigeration, James Harrison.
All this has, however, comes at the cost of losing an entire half of Blender Lane, one of Melbourne's longest running and well-loved street art laneways, with the plans replacing its eastern brick wall with a wider laneway and glass retail frontages.
This exposes a dilemma in the Melbourne Planning Scheme in which widening of pedestrian links and "activation" are prioritised as public goods that often come into conflict with the narrow, graffiti-filled laneways that give Melbourne so much character, which are much harder to legislate protection for.
As councillors rightly pointed out, the legalisation and overt protection of street art often conflicts with the very counter-cultural reasons we have such a great street art scene in the first place and can lead to underground artists abandoning these sanctioned walls.
We do, however, need to find some middle ground here, or run the risk of many more authentic Melbourne laneways becoming generic glass walls incapable of supporting street art. This development comes just as construction on the Walk Arcade on Bourke St obliterated half of Union Lane's street art, and a less known but equally interesting laneway was flattened for the Metro Tunnel's State Library Station work.
Perhaps the retention of blank walls with a "live and let live" covenant between owners and artists needs to become a tool the council can use to balance alongside the desire for "active frontages" when assessing developments that include lane frontages, as developers will always opt for the option that gives them the easiest way of attracting high paying tenants over any other public realm considerations not enforced by policy.
Cities that overregulate street art and mandate where it can and can't appear are often left with nothing besides safe commissioned murals, with no backing from the kind of authentic legal grey area counterculture Melbourne is famous for. But this also can't mean a free-for-all where owners' rights to maximise profits and develop as easily as possible comes at the cost of the street art, which helps make Melbourne a great place to live and invest in.
One positive to come out of the debate was a motion from the council requesting the new Design Excellence Committee set up to oversee better design of large developments, which will also consider facilitation and protection of street art. This is something we hope will lead to more nuances being allowed in planning debates that effect street art and broader laneway culture in the future.
From Melbourne Heritage Action's perspective, the focus on active frontages and more pedestrian links through our city is a good goal but can't come at the expense of the street art and the sometimes "inactive" solid brick walls that also define some of our best hidden gems •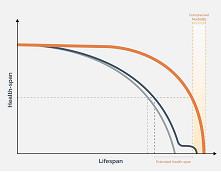 November 21st, 2023 - Susan Saunders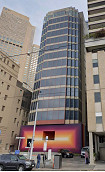 November 21st, 2023 - Barbara Francis & Rus Littleson

Subscribe
to
all
the
news
Like us on Facebook
Download the Latest Edition