Providing pathways for emerging local designers to thrive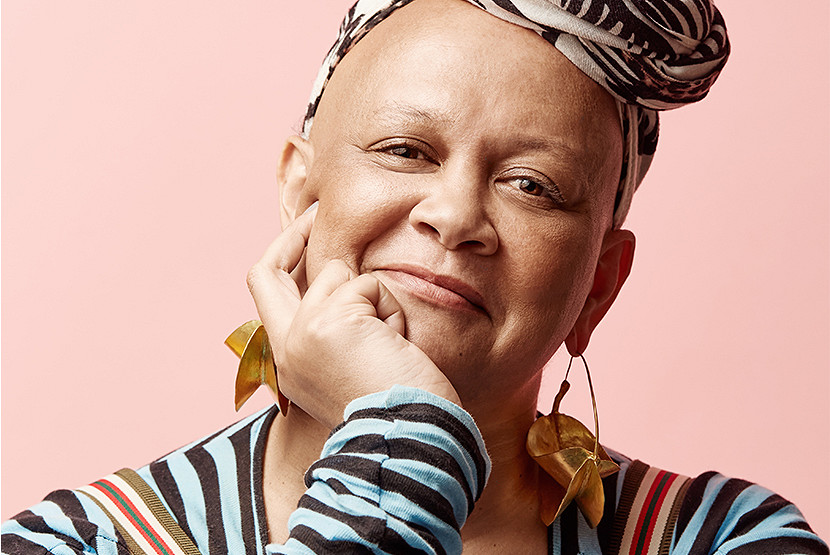 Kaylah Joelle Baker | 26th October, 2022
Melbourne Fashion Week may be over but the importance of celebrating local talented designers remains a high priority for 2022 Melbourne Award finalist Melbourne Fashion Hub.
Selected within the arts and events category in the City of Melbourne's 20th year running the prestigious awards, founder and owner of the hub Julia Browne is hopeful it will help create awareness around supporting local talent.
A 2021 report from the Australian Fashion Council revealed that the Australian fashion industry generated $27.2 billion annually towards the economy, but Ms Browne said a concern around the "shortfall" in training and onshore manufacturing remained.
"It is really important to support local businesses and local designers wherever you can and for Melbourne to get behind our incredible emerging talent and provide pathways for them into the industry," Ms Browne said.
The hub is a space for emerging designers, who may be current or recently graduated students of fashion institutes, to hone in on their skills and explore their potential in the real-world in more depth.
While fashion institutes can be an ideal place to experiment and learn your craft, Ms Browne said she noticed that after speaking to young graduates and student designers there was a gap in their training that left them unsure how to create a business.
"I realised they were coming up to a lot of challenges with getting into the fashion industry, and so [the hub] became about supporting these amazing creatives with getting into the industry," she said.
"When you are at fashion institutes, you believe the world is your oyster and then you come out of academia and into the real world and think, 'what now?'. So, I started to think of how I could facilitate and bridge that gap for these incredible emerging designers."
This drive of Ms Browne's to support people gifted with an eye for fashion and styling comes from a love for it herself.
Growing up around fashion, with a mother who created her own wedding dress and an aunty who was a sewing technician, pattern maker, and lecturer, meant her love for good styling only continued to grow.
"I have always loved really good, innovative and experimental styling, and how clothing can help you express yourself or a story, or what you want people to know about you," Ms Browne said.
"Because my aunty worked with students very early on and I saw the incredible work they created, I was always interested in emerging designers from a very young age of around 10."
Included within the six-week facilitated program run at the Melbourne Fashion Hub is in-depth training sessions on starting a micro-business, which includes all the nitty gritty details of setting up an ABN and a bank account, understanding your brands values, marketing and PR, and merchandise conceptualisation on a shop floor.
All of this theoretical training is then in the lead up to a pop-up event held at the end of March where the students will all be equipped with the tools they need to competently showcase themselves and their work.
The end result being for the designers to come out of the training empowered to make a difference in the fashion industry by putting people and the planet first.
Running alongside the Melbourne Fashion Hub as finalists with the arts and event category is Melbourne Blues Appreciation Society, Photo 2022 International Festival of Photography, and SalamFest.
Other categories making up the awards are Aboriginal Melbourne – ganbu guljin, Community, Hospitality, Knowledge and Innovation, LGBTIQ+, Sustainability and Urban Design.
The Melbourne Awards will also recognise a Melburnian of the Year, which is to celebrate a role model who has made an outstanding contribution to the city and within their field of work.
As well as the award ceremony taking place in person on Saturday, November 12 at Melbourne Town Hall, it will be televised on Channel Nine the following day.
While it's a night to recognise the selected winners, it is also a time to acknowledge and celebrate all the incredible hard work being done by all the 27 finalists making up the eight categories.
"We're looking forward to celebrating the outstanding and inspirational achievements of each and every finalist in what will be a night to remember," Lord Mayor Sally Capp said.
"People make our city the great place that it is – and the Melbourne Awards provide an incredible opportunity to showcase the efforts of ordinary Melburnians doing extraordinary things." •
For more information: melbournefashionhub.com.au
Caption: Julia Browne.
Photo: Myles Formby.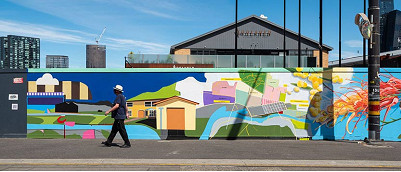 November 21st, 2023 - Adrian Doyle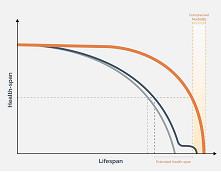 November 21st, 2023 - Susan Saunders

Subscribe
to
all
the
news
Like us on Facebook
Download the Latest Edition