Push for national response to homelessness
Brendan Rees | 24th February, 2022
The leader of a charity who threw his support behind a CBD project last year to create an emergency housing shelter says it "doesn't surprise" him that a national homelessness strategy has yet to be developed.
"It's just government in general, they are very slow to adopt anything, and leadership needs to come from the private sector," Rob Pradolin, the founder and director of Housing All Australians, which focuses on providing affordable housing for the vulnerable, said.
His comments come after the federal government refused to develop a national homelessness strategy, as recommended by a parliamentary inquiry in February.
The Inquiry into Homelessness called on the federal government to develop and implement a 10-year national strategy to address Australia's growing homelessness crisis.
However, the government rejected the recommendation – with just two of the 35 recommendations from the bipartisan committee fully supported.
Mr Pradolin, whose not-for-profit organisation managed to collect $4 million worth of donations in paint, linen, and furnishing from big firms to go towards an emergency housing shelter at 602 Little Bourke St, which the state government announced last year would be redeveloped, said homelessness could not be addressed by governments alone as "it requires cooperation and collaboration."
"We submitted to both the Victorian and the federal government inquiries without any expectations of anything being implemented, because that's normally what happens," he said.
"If you don't do affordable housing, by the time it trickles down all the way, at the end you're going to keep on getting people who are going to drop into homelessness and that's costing the economy a lot of money."
In response to its inquiry, the federal government said it was committed to supporting all Australians, including those experiencing or at risk of homelessness, as the nation emerged from the coronavirus pandemic.
"While state and territory governments are primarily responsible for delivering housing and homelessness services, in 2021-22 the Australian Government expects to spend around $9.3 billion to help improve housing and homelessness outcomes," it said.
"This includes an expected $5.3 billion in Commonwealth Rent Assistance to help eligible Australians on welfare payments pay their rent and around $1.6 billion through the National Housing and Homelessness Agreement (NHHA) to states."
"The NHHA commits funding each year to states to contribute to improving access to affordable, safe and sustainable housing, including to prevent and address homelessness, and to support social and economic participation."
Homelessness Australia Chair Jenny Smith said the federal government's refusal to develop a homelessness strategy was "deeply disappointing, not only for our most vulnerable who desperately need assistance, but also to our homelessness services around the country, who work so hard to help them."
"Throughout its response, the Federal Government repeatedly attempts to push the responsibility of housing and homelessness onto the states and territories, but it is clear this national crisis requires a national response," she said.
Kate Colvin, spokeswoman for the Everybody's Home campaign, said addressing homelessness was a shared responsibility.
"Throughout the government's response they continually insisted that addressing housing issues and homelessness is just a responsibility for the states, but it's clearly a shared responsibility so it's really disappointing that the federal government has not made any additional investments." •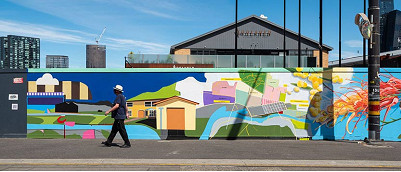 November 21st, 2023 - Adrian Doyle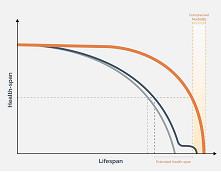 November 21st, 2023 - Susan Saunders

Subscribe
to
all
the
news
Like us on Facebook
Download the Latest Edition