Push for pre-Christmas e-scooter launch
David Schout | 24th November, 2021
Electric share scooters could soon be available to ride on CBD streets, with the City of Melbourne aiming to launch a 12-month trial of the micro-mobility option before Christmas.
The council, which had previously committed to a spring 2021 start, would look to launch the 12-month e-scooter trial to "support pre-Christmas reactivation".
However, questions remain whether the trial will begin in December, as no agreement has yet been made with e-scooter operators at the time of publishing.
"Management is aiming to launch the e-scooter scheme in December to support pre-Christmas reactivation, however the launch date will depend on the proposals received by the City of Melbourne," a council report presented at the November 16 Future Melbourne Committee meeting read.
One operator told CBD News on November 17 that the tender selection process was ongoing.
In September the council was named by the state government as one of four local government areas selected to trial an e-scooter hire scheme, alongside two other inner-city councils (Yarra and Port Phillip) and the City of Ballarat.
The three inner-Melbourne councils have been in partnership managing the shared e-bike trial (Lime bikes) since December 2019.
The City of Melbourne has since released an independent analysis that showed it was by far the most appropriate local government area for an e-scooter scheme within Victoria.
It rated as 5.75 out of 6 on the Scooter-use Propensity Index (ScooPI), which measured six factors which are significant drivers of shared mobility and e-scooters use.
The next-highest (the City of Yarra) rated 2.97.
While electric scooters have become commonplace on CBD streets in recent years, almost all — according to Victorian laws — are illegal, as they are both too powerful (greater than 200 watts) and travel faster than 10 kmh.
As part of the trial, hired scooters will be permitted to travel at 20km/h on bicycle lanes, shared paths and low-speed roads (up to a maximum 50km/h speed limit).
They will not, however, be permitted on footpaths and riders must wear a helmet.
Lord Mayor Sally Capp said the time was right to properly assess the transport option in the Hoddle Grid and beyond.
"We think participation in trials like this are important for our city," she said.
"As e-scooters become more popular — an absolute proliferation it seems over the COVID period — we know that various issues have arisen for users of the e-scooters, for pedestrians, for motorists and public transport users. And we know the Victorian Government is now considering the regulation of the use of e-scooters. By being involved in this trial, we give ourselves the best chance of being at the table to provide feedback … that will go into consideration for the decision made on what will then impact our city in the years ahead." •
Caption: The council will be cutting it fine whether it can launch the e-scooter hire scheme before Christmas.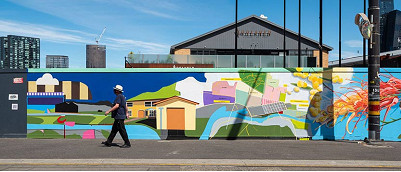 November 21st, 2023 - Adrian Doyle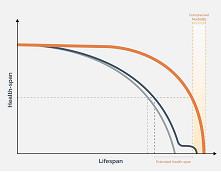 November 21st, 2023 - Susan Saunders

Subscribe
to
all
the
news
Like us on Facebook
Download the Latest Edition