Push for swimmable Yarra River by 2030 continues
David Schout | 23rd November, 2022
The campaign to create a swimmable Yarra River in central Melbourne by 2030 continues, with leaders converging for a key forum in November.
Overseen by alliance group Regen Melbourne, 35 figures from business, non-profits, universities, state and local governments convened to further develop the vision for a "Swimmable Birrarung" (the traditional name of the Yarra River, meaning "river of mists" in the Boon Wurrung and Woiwurrung languages) within eight years.
Earlier this year, Regen Melbourne for the first time convened a core group of organisations that were already pushing for a cleaner, sustainable and ultimately "swimmable" river.
These included the likes of Yarra Riverkeeper, Yarra Pools, and the Boonwurrung Land and Sea Council.
This "cross-sector uplift" has continued throughout 2022, and on November 17 saw key figures converge for a design forum that, among other things, looked at the major obstacles/challenges to the vision and highlighted project interventions to work on in future.
Later that day, a community workshop was hosted that saw students, public servants, activists, swimmers and authors share stories of their connection to the Birrarung, and their hopes for the "life force that runs through our city".
Strategy lead at Regen Melbourne Kaj Löfgren said the project continued to evolve.
"This Swimmable Birrarung initiative exists to regenerate the Birrarung Yarra River and in doing so reconnect all Melburnians to the local environment," he said.
"By working together, we can make this seemingly crazy idea feel possible, and perhaps even inevitable."
Swimming in the Yarra River is not uncommon even just a few kilometres outside the central city.
The Yarra Yabbies swimming group gathers on most days around Deep Rock, 4km up-river from the CBD.
The Regen Melbourne alliance campaign is hopeful of eventually seeing a diverse series of swimming places within a "swimmable corridor" between Dights Falls in Abbotsford all the way down through the CBD/Southbank, Docklands and to Port Phillip Bay.
The group has added some star power to their push, too, with Olympic gold medallist Michael Klim backing the campaign.
"I heard about this great project that you're all working on, about making the Yarra swimmable … I think it's a great idea, let's make it happen," Klim said in a video message.
"I'd love to be the first one to take those strokes in the Yarra."
While many have scoffed at the prospect of swimming in city reaches of the Yarra River pointing to its supposed poor water quality, representatives from Regen Melbourne who have conducted in-depth research on swimming in urban environments have previously told CBD News it was nothing other large cities had not overcome.
Prior to the November 26 Victorian Election, the Greens promised $40 million to realising the Yarra River Strategic Plan, part of which includes a desire to continue the tradition of swimming in the river. •
Caption: Swimmable Birrarung by 2030.
Picture: Regan Melbourne's Swimmable Birrarung by 2030 campaign site.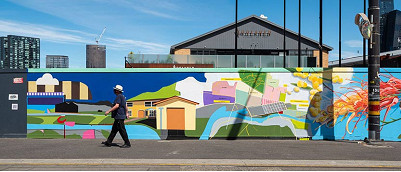 November 21st, 2023 - Adrian Doyle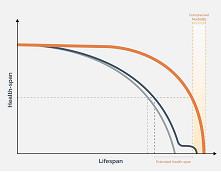 November 21st, 2023 - Susan Saunders

Subscribe
to
all
the
news
Like us on Facebook
Download the Latest Edition