Push for vaccine passport trial in Melbourne
By David Schout
CBD pubs, clubs and entertainment venues could open sooner than planned if a council-backed COVID-19 vaccine passport trial is adopted by the state government.
City of Melbourne councillors were expected to endorse the "Health Pass" system on September 21, which would allow vaccinated and exempt Melburnians to enter certain nighttime venues as part of the scheme.
If endorsed, Lord Mayor Sally Capp would write to Premier Dan Andrews offering the city as a pilot municipality for the new system.
Cr Capp, who was critical of the government's roadmap "baby steps", said local businesses needed a more ambitious plan.
"The City of Melbourne has been doing everything it can to get more Victorians vaccinated because it's the path to reopening our city," she said.
"Nowhere in Australia has been hit harder by devastating lockdowns than Melbourne, and our businesses should be the first in line to reopen safely. They're prepared to do whatever it takes."
The Health Pass plan was drawn up by the council's Night Time Economy Advisory Committee, consisting of industry leaders and chaired by Cherry Bar owner James Young.
Mr Young said safety could not be compromised under the pilot.
"First and foremost, we want staff in our venues to be safe. We want patrons to be safe. We don't want anything to jeopardise that safety," Young said.
"An opt-in trial in the City of Melbourne is the perfect opportunity to identify and resolve issues in partnership with industry and government. It would require streamlined technology and processes to minimise the compliance burden on businesses and venues of all sizes, and to ensure the system is rolled out quickly and effectively."
The scheme would be a temporary measure, and operate until vaccination levels are sufficient to lift health restrictions.
This was expected in early November, when Victoria was predicted to hit an 80 per cent vaccination rate and patrons could begin dining and drinking indoors.
At 70 per cent (expected in late October) food and drink venues can open, but only for outdoor service.
Along with industry figures, Cr Capp was not pleased with the roadmap plans.
"The immediate response has been really despondency," she told the Nine Network a day after Mr Andrews revealed the staggered post-lockdown steps.
"People were hoping for much bigger steps forward and these have really been baby steps … unfortunately, [it] means that we will definitely be the city that's had the most lockdown days in the world; that even as we start to reopen, those steps are very incremental when people were hoping to step more confidently into the future."
She said business owners had hoped for more.
"I think because Victorians have been so good, so compliant, so respectful of the rules, they're wanting something back from the state government to recognise that effort, and it isn't really demonstrated in these first two steps."
Premier Daniel Andrews said, "opening up too soon – before people had the chance to get the jab," would result in Victoria's system being unable to cope and see "catastrophic numbers" become seriously unwell.
"As more and more Victorians get that protection, we move to the next phase of the pandemic and we have the opportunity to open up. The path to being open again will be difficult – but essential to moving forward as a state," the Premier said.
Mr Andrews also added that "based on the overwhelming success of last Summer's Outdoor Dining program", the government would provide additional funding to councils and businesses to get even more activities outside.
"More details will be released about this soon," he said. •
For more information on Victoria's Roadmap visit coronavirus.vic.gov.au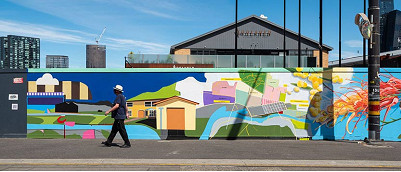 November 21st, 2023 - Adrian Doyle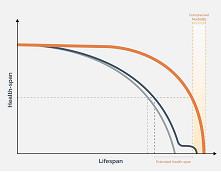 November 21st, 2023 - Susan Saunders

Subscribe
to
all
the
news
Like us on Facebook
Download the Latest Edition