Queen Victoria Market traders "temporarily" located for three years as more works start 
Brendan Rees | 25th January, 2023
Fresh produce, organic, and specialist traders at Queen Victoria Market will be temporarily relocated for three years as historic shed restoration works take place, causing concern for some small businesses.
Traders in the market's H and I Sheds were relocated to C and D Sheds in January to allow the final stage of the heritage shed restorations to begin as part of the market's $260 million redevelopment.
Lord Mayor Sally Capp acknowledged the move for stallholders, some of whom have been selling their goods for decades, would be a "significant change", but the council was "doing everything" to help traders re-establish their businesses, such as offering an expanded support package.
"There are measures in place to support affected H and I Shed traders, including increased signage and access to a support fund," Cr Capp said.
"The work is complex and will be disruptive. Relocation is required to ensure the safety of traders and customers, minimise construction impacts, and reduce disruption to the wider market."
"Affected traders will be guaranteed to return to their previous locations in H and I Sheds following the completion of work on the new trader shed."
The council said work to restore H and I Sheds was scheduled for completion in mid-2023, as originally planned.
However, it will mean stallholders are temporarily relocated for three years, despite reportedly being told it would be six months, to allow for the construction of the Trader Shed and Northern Shed at G Shed to be carried out. This is due to start in mid-2023 and is expected to take around two-and-a-half years.
Work will include excavation to a depth of 20 metres, piling, and the relocation and installation of services, as well as a large project hub for equipment and materials, and the operation of a tower crane.
Traders "confused" over relocation
But some traders, while understanding the redevelopment will bring many benefits to the market, feel their relocation could have been better handled as there was "a lot of confusion".
Some also expressed disappointment that they were given one month's notice to relocate.
The City of Melbourne said it had been in talks with traders regarding the timing of their respective moves since October last year.
It also said a "number of alternative approaches have been thoroughly explored but were deemed unsuitable due to safety risks to traders and customers, and as they would cause greater disruption to the whole market".
"The use of H and I Sheds will minimise the time and cost to deliver the project," the council said in a statement.
A produce trader, who spent four days relocating his stall to D Shed, said they expected to experience a drop in revenue, and all affected stallholders should be better compensated.
"We might be getting a few months' discount but nothing that is going to make a difference in three years. It shouldn't even be in the same word as temporary, it's absolutely obscene," they said, requesting anonymity.
The trader also expressed concern that management "keep handballing as far as locking in proper leases that we had" while also fronting a "wall" with any negotiations.
The trader has since raised the "unfair conditions" of their lease (which they had not signed) with the Australian Competition and Consumer Commission.
Another trader, who sells fruit and vegetables, said the relocation "could've been done a bit better".
"There was a lot of confusion. It's not ideal but it has to happen, the issue is more the timeline. They said six months, then they told us three years," they said, adding they had been given two weeks' notice to move.
"We can't really do anything about it. We're all pretty much in the same boat," the trader said, requesting they also remain anonymous.
Ivan, a wholefood trader of seven years, said adjusting to a new location was inconvenient.
"Whichever way you frame it, it's not ideal," he said, adding "management could've been more proactive in terms of giving more help".
He said news of the three-year relocation was "kind of the blow that everybody is mostly upset about".
Worry over market disconnect
Despite reassurances from the council and market management, there is worry among traders that they will not experience the same traffic flow as their original locations, which are linked to the diary, meat, and fish halls.
A concerned dairy hall trader, who asked not to be named, said the renovation works had not been well thought out.
"Obviously, dairy hall traders are concerned that a) there is a disconnection and b) you've got the impact continually flowing on from COVID, and now you've got this; it's been tough," he said.
"The market has not put up any compensation for trader support packages or policy or discussion."
Council support package
The council has sought to address concerns through its expanded support package, which included:
A one-off relocation incentive of $500 per stall.
Improved access to the Trader Connect Program, which provides dedicated business and financial assistance to traders impacted by the renewal program. A reviewed trader support fund will be accessible to traders whose business has been directly impacted by disruption.
Increased contributions for trader cool rooms and point of sale modules, from 60 per cent to 80 per cent.
Free parking passes for vans and trucks.
Offering an additional three-year licence extension.
$1000 per trader for enhanced trader stall signage.
Assisting traders with logistical support, including the relocation of trader stall infrastructure and ongoing support unloading pallets from trucks.
Enhanced wayfinding and marketing to help customers navigate the market, including signage, maps, and a dedicated marketing plan.
Guaranteeing traders can return to their previous trading locations in H and I Sheds following the completion of works.
Traders can also access a small business mentoring service for additional support and advice.
President of the Friends of Queen Victoria Market lobby group Mary-Lou Howie said a compensation model like how rent relief was provided during COVID lockdowns "needs to be urgently developed by City of Melbourne in consultation with traders".
"That's what good landlords do to protect their valuable assets. And the City of Melbourne's best asset is the QVM traders. Without them there is no market," she said.
Once complete, the Trader Shed and Northern Shed will deliver new trader and customer facilities including modern logistics, storage, waste, and recycling infrastructure.
The Lord Mayor said the precinct renewal program had restored 10 of the market's heritage sheds, and new trader services had been installed in A, B and C Sheds.
"We're continuing to transform the market's outdated food court into a vibrant indoor dining destination, and the new Munro development offers build-to-rent apartments, affordable housing, a hotel, and restaurants, bars and shops."
The renewal comes after the market has struggled financially following two years of lockdowns, with the company recording a loss of $526,941 despite receiving a grant totalling $7.7 million from the City of Melbourne, according to the market's latest annual report.
The report noted significant impacts included $3.7 million in trader rent relief, lower visitation, and COVID restrictions reducing revenue by $1,455,000.
"Small number" of traders miss out on F Shed
The market's management said while the "vast majority" of traders in F Shed prior to renovations had been offered new leases, "a small number of traders will not return to F Shed".
"In such cases, every effort is made to work with traders to find suitable, alternative trading locations where possible," management said.
In January, CBD News spoke to a few traders who said they were confused about what was happening at F Shed, and whether all leases would be renewed.
In a statement, the council said, "dozens of traders will return to the newly restored E and F Sheds in early 2023". The council also said traders in A, B and C Sheds had access to new "at stall" facilities via bollards with power, running water and soon-to-be-connected sewer infrastructure. Previously traders had accessed electricity through power points located on the shed posts. •
Caption: Traders from Queen Victoria Market's H and I Sheds relocate to C and D Sheds.
Photo: Brendan Rees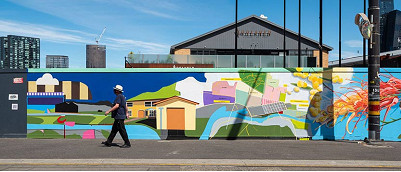 November 21st, 2023 - Adrian Doyle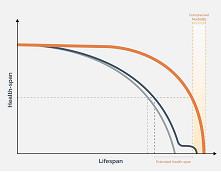 November 21st, 2023 - Susan Saunders

Subscribe
to
all
the
news
Like us on Facebook
Download the Latest Edition