Quiet achiever is as passionate as ever
By Sean Car
While he may have been around Town Hall for more than 20 years, Cr Kevin Louey said that the pandemic had meant "throwing the rule book out" when it came to being on council.
Combined with eight years working as former Lord Mayor John So's chief of staff, the fourth term councillor has more experience at the City of Melbourne than just about anyone.
But while the devastation that COVID-19 has caused on Melbourne continues to dampen many people's spirits, Cr Louey is as passionate as ever to put his experience to good use for the city's residents and businesses.
Stemming from his days working for John So, he's earned a reputation as a councillor for his ability to network and get things done behind the scenes. In his words as part of a Councillor Profile in 2015, he told CBD News it was the "small things, the non-sexy stuff".
While Cr Louey's never one to grandstand and seldom will he speak at council meetings, he said he was "always available" to get his "hands dirty" by working collaboratively to achieve good outcomes for locals.
"I'm definitely not here for the sexy stuff! But since the pandemic, there is no manual that you can pick up to being on council, I think you can forget it," he said. "I have been around for a while and I'm available."
"I always like to get my hands dirty, because keep in mind that's where I came from working behind the scenes with John So where we'd take notes, log things and take action. When you spent eight years on the outside, you collaborate and you work together. We tend to like doing things on the ground, not in the office."
"If people want to pick up the phone, if there is a bureaucracy issue with council, sometimes it's minor, but as long as you put it in the right basket someone will look after it."
"Residents are our very cheap version of precinct managers on the ground and they're not scared and certainly not shy in raising issues with us. We all want to try and help."
Heading into last year's council elections, there was plenty of intrigue as to whether Cr Louey would go around again for a fourth term, and if so, which team he'd throw his support behind.
Having negotiated the first spot on former Lord Mayor Robert Doyle's tickets at previous council elections, his experience and influence proved telling again when he ran first on Lord Mayor Sally Capp's winning team in 2020.
He praised the current group of councillors and said it was Sally Capp's ability to bring people together and get things done for the city that were his prime motivations in opting to run with Team Capp.
"She's [Sally Capp's] a great leader. She works very well with the government of the day and has been great as the spokesperson. It's about deliverables and she's able to deliver," he said.
"It is a great, workable council. It's non-controversial. The pandemic has helped to open people's eyes to look at the much bigger things rather than the small issues. Sally is certainly more than qualified. She's proven in terms of being able to work with residents or business."
With a strong background in business and the Chinese market, Cr Louey's expertise is being put to good use again as chair of the council's business and global opportunities portfolio, and deputy lead on small business. He is also the City of Melbourne's appointment to the advisory committees Enterprise Melbourne Pty Ltd and Business Partner City Network.
His deep understanding of the cultural and business etiquette required to operate successfully in China has been central to the council's strong relationship with the Chinese community over many years.
While the pandemic may have seen Australia's relationship with China impacted adversely, Cr Louey said with the City of Melbourne's own office based in Tianjin, Melbourne was well-placed to pick up where it left off once borders were reopened.
But while international students, tourists and workers continue to be sorely missed in Melbourne, he said the council was continuing to "look local" in its pursuit of rebuilding the city post-COVID.
In praising the council's management led by its CEO Justin Hanney, Cr Louey said it was his firm belief that Melbourne had all of the dynamics to bounce back from the pandemic bigger and better than ever
"In local government we're very grassroots. We feel every bit of pain that our residents and businesses feel. The 'three R's' are almost I'd say out, and we need to look as a capital city government and be more creative. I don't have the answers by the way!" he said.
"As a council, we're lucky that we've got a CEO with great relationships with the state government and he works with the state very, very well. They've got high regards for him – [Mr Hanney is] a man who is on a mission and he will complete his mission."
"We've got all the major drivers [to bounce back]. We've got the bones to grow from. It's a lifestyle here in Melbourne."
"The council is committed to the regrowth, we've positioned our budget to support our businesses but we need to get the traffic back. We have a council committed to supporting our businesses and residents through this pandemic." •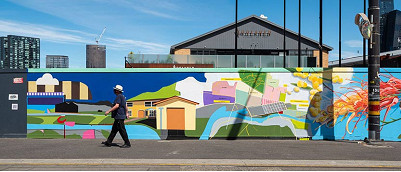 November 21st, 2023 - Adrian Doyle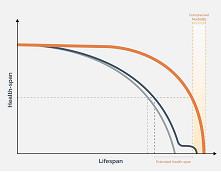 November 21st, 2023 - Susan Saunders

Subscribe
to
all
the
news
Like us on Facebook
Download the Latest Edition