Quietly loyal to the ALP
Rhonda Dredge | 25th May, 2022
It's election day, the sun is shining, and smart CBD residents arrive early at the closest polling booth.
Graham Davey has arrived at 9.30am. He's crossed the river at the Seafarers Bridge and passed the Polly Woodside.
He's out of the booth in 45 minutes, having run the gauntlet and cast a vote for the ALP.
There was no-one handing out for the ALP but at least there was a candidate standing this year, unlike the 2019 election.
Graham is what he calls quietly loyal to the ALP. He was radicalised at university in the '60s and remained an ALP voter even when he ran a successful design business.
Graham is one CBD resident celebrating over the weekend to see a change of government after 10 years.
He's happy to air his views about the difference between the major parties in terms of his own personal experience in business.
"Ultimately it [the business] was about making money," he said. "I worked in education and wanted to strike out. I took risks. It was fun to take risks."
He made many friends who were Liberals during that time. "They are nice, well-rounded people but I don't talk politics with them. You can't have a discussion."
He said they are loyal to the Liberal Party like they are to a football team.
"They parade their loyalty. They want to try and change your mind."
Graham is a now a retiree and he has been living with his wife in an apartment near the World Trade Centre for 15 years.
He loves living in the city for the usual reasons but, particularly, because of the diversity along the river.
He likes seeing people about and being close to the issues such as homelessness.
"You're pretty close to people here," he said. "You're sharing a space. If you live in Hawthorn or Toorak, you don't see many homeless people. You see all that here. You're not insulated."
His apartment overlooks the river and even though he's surrounded by three construction sites he likes the feel of the place.
"It's a dynamic area in terms of development. People complain about the wind tunnels, but I think you can prevent them. We live on the 16th floor and we get wind, but it doesn't inhibit our social life."
He finds the suburbs too boring. "You're disconnected from the pulse of the city."
He particularly likes the nearby music venues, having recently attended a concert at Hamer Hall and will be uploading artists onto his blog, which has 35,000 followers •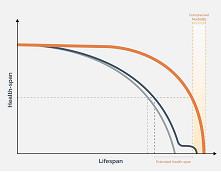 November 21st, 2023 - Susan Saunders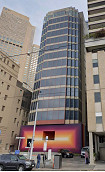 November 21st, 2023 - Barbara Francis & Rus Littleson

Subscribe
to
all
the
news
Like us on Facebook
Download the Latest Edition