QVM bans plastic
Queen Victoria Market (QVM) is telling shoppers to bring their own bags after moving to ban plastic bags and straws.
As of May 14, traders were prohibited from handing out the single-use plastics to market goers.
They will still be able to provide paper bags or, better still, will ask shoppers to bring their own reusable bags or containers.
The ban doesn't include thin plastic "barrier bags" commonly used to package meat and seafood, for health and safety reasons.
The change got the tick of approval from customers, with 80 per cent of those surveyed in favour of the move, while over 70 per cent of traders were also supportive.
QVM chief executive officer Stan Liacos said it was important to support shopping habits that aimed to reduce long-term environmental impact.
"We applaud the creative ways that our market visitors already shop without plastic, from loading up trolleys, baskets and boxes, to simply bringing their own reusable bags," he said.
"The Queen Victoria Market is committed to operating in an environmentally conscious way and this ban will complement our existing sustainability initiatives including organic waste recycling and on-site worm farms."
The ban comes ahead of a state-wide ban on single-use, lightweight plastic bags due later this year.
This will include all plastic shopping bags less than 35 microns in thickness – like those previously seen in major supermarkets.
For some QVM traders, the change represents little difference to their work, especially those who have operated without single-use plastic bags for over 10 years.
Father and daughter butcher team Sally and Terry Woods from Vic Meat Supply stopped earlier this year.
"The amount of food and packaging waste every person goes through is crazy so even if we all cut back a little bit, it is one step closer to a more sustainable lifestyle."
To avoid getting caught out, shoppers can either:
Bring their own bag, basket or shopping trolley;
Hire a trolley from Market Espresso on Queen St;
Buy a reusable market bag or straw from the Visitor Information Hub or select traders; or
Use a cardboard box to take home shopping, which can be collected from Pick-A-Box locations on Queen St and I Shed.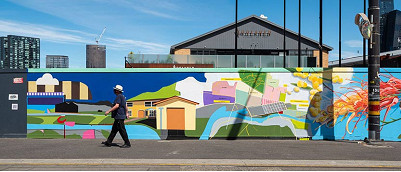 November 21st, 2023 - Adrian Doyle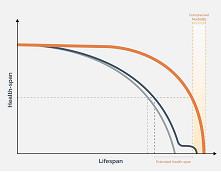 November 21st, 2023 - Susan Saunders

Subscribe
to
all
the
news
Like us on Facebook
Download the Latest Edition