QVM kicking goals in sustainability initiatives
Brendan Rees | 27th April, 2022
Queen Victoria Market's (QVM) ambitious goal to reach zero carbon and send zero waste to landfill by 2027 is on track to be achieved.
The 2020-21 financial year saw the market meet its target of recycling 80 per cent of its waste as well as reducing its volume of waste going to landfill by 848 tonnes compared to the previous year.
It also collected 685 tonnes of organic waste, including fruit, vegetables and coffee grounds, which was processed by Yarra Valley Water's waste to energy facility, producing enough electricity to power 15,655 houses for one year.
Queen Victoria Market CEO Stan Liacos said the "outstanding" sustainability results were being achieved as part of a group effort.
"I recognise our traders and visitors who have individually contributed to minimising the market's impact on the environment to date," he said. "From shoppers bringing their own bags and trollies, to traders adapting their systems to minimise waste and energy use, every small action makes a difference."
"By implementing multiple layers of sustainable initiatives, coupled with a commitment to trader, visitor and community education, we are well on our way to achieving our ambitious zero waste and zero carbon targets."
Cleaning and waste contractor Ikon Services Australia has also helped to implement several waste reduction initiatives.
Other initiatives include recycling 700 tonnes of cardboard and polystyrene every year and turning offcuts from butchers and fishmongers into pet food at an offsite facility.
Sustainable shopping tours are also held at the market, while night market stallholders are required to use biodegradable plates, cutlery and straws •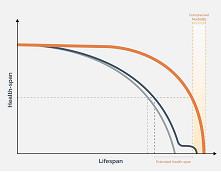 November 21st, 2023 - Susan Saunders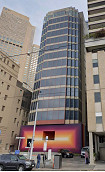 November 21st, 2023 - Barbara Francis & Rus Littleson

Subscribe
to
all
the
news
Like us on Facebook
Download the Latest Edition