QVM photographer launches book of Melbourne's remarkable time in lockdown 
Brendan Rees | 27th July, 2022
A new photography book featuring a collection of images taken by a Queen Victoria Market (QVM) trader is a stark reminder of how Melbourne has never felt so still during the height of the pandemic.
Still Melbourne documents the unprecedented time of Melbourne's devastating lockdowns – which Tony Pierrakos, who runs a stall at QVM called Intone Photography, had captured during his many solitary walks through the city.
The street photographer's narrative reveals the extraordinary time when Melbourne's streets were practically devoid of people following some of the world's strictest public health measures being imposed.
Sectioned into three themes – cityscape, people and feel – the book captures a city, and its people, resilient in the face of adversity as Melbourne responded to the pandemic with six gruelling lockdowns from March 2020 to October 2021.
Mr Pierrakos, who had filed the images away, said the thought of initially publishing his work had never crossed his mind until he struck up a conversation with his friend Jaye Chin-Dusting, the owner of Mary Martin Bookshop in Southbank.
Describing his images as "artworks of a remarkable time," Ms Chin-Dusting urged him to "put this collection together" in the form of a book.
Working as a team, Ms Chin-Dusting conceptualised the images into the form of a coffee table-style book with designer Jo Lauritz of Juice Graphics being the "final piece of the puzzle".
"The reaction has been great, people have loved it," Mr Pierrakos said.
"This was a real team effort, without Jaye, I'd say these photos would still be on my computer."
"These are photos that suit a book, not exactly something that you can frame and make a wall art."
"Some parts of it are empty streets and other parts are people wearing masks walking around the streets."
With a foreword written by Lord Mayor Sally Capp, STILL Melbourne is a project of love, supported by fellow small businesses and QVM management.
Ms Chin Dusting said the book "reminds us of how resilient, stoic, patient we each were."
"I believe every Melburnian will deeply relate to, and one many curious passers-by will savour, as it provides a glimpse of a Melbourne that while staying still, remained the city we still deeply loved."
STILL Melbourne is available exclusively at Intone Photography (in String Bean Alley) and the Mary Martin Bookshops. •
Caption: Queen Victoria Market Intone Photography stallholder Tony Pierrakos and Mary Martin bookshop owner Jaye Chin-Dusting and with their new book, STILL Melbourne.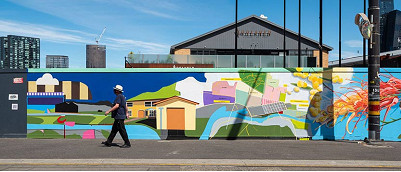 November 21st, 2023 - Adrian Doyle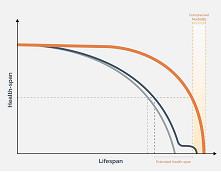 November 21st, 2023 - Susan Saunders

Subscribe
to
all
the
news
Like us on Facebook
Download the Latest Edition