QVM renewal plans for 2023 is a case of watch this space
CBD News | 22nd February, 2023
For those of us who live in the Queen Vic Market neighbourhood and who buy our fresh produce from its traders, 2023 is going to be a big year. And we are relying on CBD News to record and report on crucial stages of the QVM redevelopment.
Arguably the most significant step in the market's next stage happened before the New Year began, when the council announced the result of its expression of interest process for the 11,892-square-metre Southern Development Site.
As reported in the Australian Financial Review on December 22, 2022, the council had accepted the masterplan proposed by Lendlease.
However, at the council's February 7 meeting, Lord Mayor Sally Capp said "while there has been much media speculation, the appointment of a preferred developer is still subject to negotiations and is commercial in confidence. An announcement of the successful developer is expected by June 2023".
The estimated value of the site has jumped from $520 million to $1 billion-plus. No other details are yet available. This is definitely a case of watch this space.
The value of the site is inextricably bound up with major road projects that involve bull-dozing the Queen St roundabout, narrowing Queen St and closing a section of Franklin St between William St and Queen St, plus realigning and installing traffic lights at the intersection of Dudley and Peel streets.
Other equally important developments have occurred since that announcement, including the decision by former CEO of the Vic Market, Stan Liacos, not to renew his contract.
Liacos has been replaced by Matt Elliott, who is relinquishing his job as manager of ski resorts at Mt Buller and Mt Stirling.
Friends of the Vic Market are hoping that Mr Elliott can halt the decline in the number of market stall holders and attract more regular customers to the produce and merchandise market stalls.
We'd welcome a searching profile of Mr Elliott and a continuing dialogue with market traders and customers through the pages of CBD News.
As Melburnians get back to business after the Christmas/New Year break, some of the biggest redevelopment works in the market are starting.
These include the demolition and replacement of G Shed and a six-storey deep excavation and construction of the new Northern shed in Queen St.
It's a massive project right in the heart of the market and will result in all H and I shed traders relocating to the upper market for three to four years. It's likely that dairy hall traders and meat and fish traders will also feel the impact.
And somewhere in all of that is the creation of a public open space on what is presently the open-air carpark. •
Bob Evans
CBD resident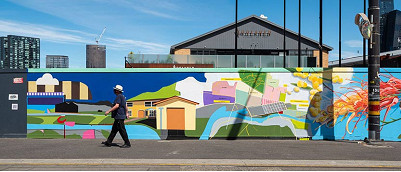 November 21st, 2023 - Adrian Doyle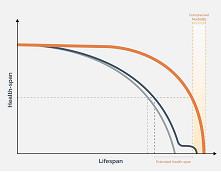 November 21st, 2023 - Susan Saunders

Subscribe
to
all
the
news
Like us on Facebook
Download the Latest Edition