QVM traders fear livelihoods under threat as food court undergoes facelift
By Brendan Rees
Food court traders at Queen Victoria Market fear they stand to "lose everything" as the market considers new operators for its proposed revamped food hall set to open in 2022.
The market has hired hospitality consultant Future Food to help find seven food and beverage operators for its revitalised food hall after expressions of interest opened in August.
The new space promises to offer a diverse range of cuisine styles and beverage offerings across takeaway, casual dining and restaurants.
Expected to open in July next year, the food hall proposes to feature all-day cafes, modern Asian kitchens, taquerias, burger and sandwich bars, woodfired pizzas, ramen and noodles, sweets and treats as well as juices and healthy choices.
But current food court traders, some of whom have dedicated decades of their life to the market and endured huge financial losses in the face of repeated COVID lockdowns, now fear losing their livelihoods.
However, Queen Victoria Market CEO Stan Liacos assured his organisation was "not terminating any leases, rather they are coming to an end and we are inviting operators to reapply as per standard commercial practice".
"If we're going to invest $5.5 million in a refurbishment we also want to ensure that the food and beverage offerings and presentation are as good as the standard of the proposed refurbishment," he said.
He added while the market can "appreciate and understand trader anxiety", "we can't have a situation where everyone in the market automatically just assumes that they will always continue as they long have".
A food court trader, who asked CBD News not to use his name, said while he had "no issues" with their shops being revitalised, they were concerned applying for the new food hall would be "hit or miss" and that "it's not negotiable".
According to the trader, QVM management had told current food court businesses that they were "really good operators so you've got no worries". But the trader added, "If that is the case why are you advertising my shop to someone else?"
Another trader said the market was like his "fourth child" and it was "disappointing" they had no guarantees of keeping their job.
"It is a bit of a concern … we have proven 25 years what we do and not only have we proven to the Vic Market but we have proven to the customers," the trader said, requesting anonymity as they feared it would jeopardise their lease.
"I feel we will get it … I'm just keeping my fingers crossed."
A café owner at the food court said they were feeling "very anxious" and described the application process like "jumping through hoops".
"I've got a house and mortgage; I'll end up having to declare bankruptcy or sell my house and declare even," they said if their application was rejected.
Meanwhile, Mr Liacos said the current food court was a tired and an outdated part of the market which had not had reinvestment for nearly 30 years and "does not meet the expectations of many local Melburnians and visitors to our city".
"We have been meticulously working with them to support them [traders] and encourage them to reapply and consider any new ideas and fit-out investments that they would like to present," he said.
"This is a standard industry practice process, it is being handled professionally and transparently."
"We need to ensure the market continues to meet the needs and demands of our customers and as part of this we need traders to sometimes re-evaluate and where desirable, reconsider their offering and innovate with new ideas."
Plans for the refurbishment will go before Heritage Victoria for consideration. If approved, works are expected to begin in January next year.
Expressions of interest for operators close on September 30 with successful applicants to be notified in January. •
Caption: An artist's impression of the proposed food hall at Queen Victoria Market.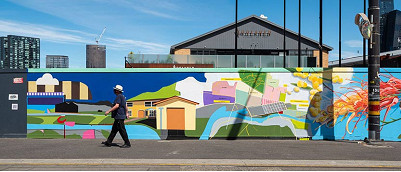 November 21st, 2023 - Adrian Doyle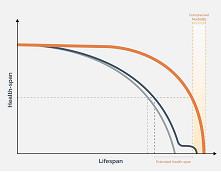 November 21st, 2023 - Susan Saunders

Subscribe
to
all
the
news
Like us on Facebook
Download the Latest Edition