QVM traders' fury after being forced to move for the Melbourne Food and Wine Festival
Brendan Rees | 23rd March, 2022
Queen Victoria Market stallholders have told of their frustration after being forced to give up their spaces to make way for the Melbourne Food and Wine Festival, which market management maintains is vital for reigniting Melbourne.
After having battled to survive the pandemic, traders from the market's E Shed were given the option of relocating temporarily for a month or shutting down without being charged for rent while the Food and Wine Festival took place.
The City of Melbourne and the market's management said the festival, which runs from March 25 to April 9, would play a pivotal role in showcasing the city's food and drink culture while promoting and attracting more visitors to QVM.
But for Albert Renwood, owner of the Luggage 2 U stall which he has operated for more than 50 years, he believed there had been no consideration for traders, saying they had been treated with "total disdain".
"Obviously the Food and Wine Festival takes precedence over the day-to-day traders who put their life, soul and energy into this place, it's just a real kick up the backside," he said, adding he had decided to take the month off with rent relief as "they couldn't give me a satisfactory stall."
"I'm more annoyed that you've got a choice; either go home and don't pay any rent or go where we put you, which is usually, and it's been found out to be, a place that is not suitable for your type of business."
"I don't want consultation – we want an input that's acted upon. Let's face it, we're the people on the ground, we know a little bit about it, and I feel it's just a total disregard of us."
Asked if he felt the Food and Wine Festival would help drive foot traffic to the market, he said given it wasn't a permanent activation it wouldn't be of benefit to traders.
"If they were continuing to have a Food and Wine Festival every day of the week for 12 months of the year, yeah [it would make a difference] but this is a once-off plonk, get out of the road, and we want to have this parade."
"It doesn't come into the theme of the market or the fabric of the market, it's got nothing to do with it. It's like having a ping pong tournament there, let's do that, that's a good idea."
A merchandise trader, who wished to remain anonymous, said their business had been disrupted by the Melbourne Fashion Festival and the Melbourne Food and Wine Festival.
"It just puts us behind, to generate income, to reinvest into the business. We were the strongest ones in there and we'll end up the weakest out of it," she said, adding "there are no signs of where we've gone."
"We've been bounced around," the trader said.
"To anyone coming in would just think we've disappeared."
"For the Fashion Festival it was one day so we just said, 'okay we'll take the day off.' But the Food and Wine Festival is for four weeks so that's a little more serious impact on your ability to earn a living."
The trader acknowledged the festival was a "great promotion" for QVM, however, they were disappointed by how traders had been displaced.
"I don't know what their strategy is. It has left everyone really anxious and uncertain."
QVM chief executive Stan Liacos said the relocation of traders - which affected about four per cent of traders or 25 stallholders – was "temporary in nature but necessary for the market as a whole".
"Major events are necessary to attract new visitors and a good way to tempt many Melburnians back to the market," he said, adding the Melbourne Fashion Festival had been a "tremendous success".
"It's essential that we reignite the interest of Melburnians. We are resuming our commitment to hosting a suite of major events throughout the year."
Mr Liacos gave assurances that any major event would never take precedence over everyday traders, saying "that would never be the case and to suggest otherwise is being mischievous".
"Our core business is being a market destination, but like all leisure and retail destinations these days, we have to host events to entice new customers and renew and grow our commercial base. To not do so will would be to the detriment of our traders."
When asked about traders' concerns about the appropriateness of major events at the market, Mr Liacos said "I can appreciate that some traders may think that hosting landmark Melbourne festivals in our patch does not help them."
"I, however, strongly disagree as would the vast, vast majority of our traders."
Why wouldn't you host Victoria's premier Food and Wine Festival in Victoria's premier fresh food venue?
He added, "Our busiest days/weekends at the market nearly always coincide when we have major events be it either festivals or cultural celebrations."
Mary Lou Howie, president of the Friends of Queen Victoria Market lobby group, said the month-long festival was "causing distress to traders and uncertainty about their viability which will cause further attrition of QVM businesses."
"Clearly the City of Melbourne's agenda is to repurpose and promote the Vic Market as an event space, prioritising events over regular traders who are the backbone of QVM and who are responsible for the market's local, national and international reputation," she said.
Melbourne Food and Wine Festival's creative director Pat Nourse said it was "not the intention of anyone at the festival that anyone gets hard done by in the staging of the event."
"The festival enjoys a lot of national and international attention, and bringing that attention to a wonderful part of the city should be a good thing," he said.
A spokesperson for the PayPal Melbourne Fashion Festival said the market was open for normal operating hours on March 3 prior to the runway opening that evening.
"The Melbourne Fashion Festival and David Jones engaged with traders to profile them and include them in the presentation, and catering for the event. The traders have been consulted at every stage of the production preparation in collaboration with QVM management," the spokesperson said.
Meanwhile, traders in F Shed have expressed concerns about how to plan for their businesses before shed renovations get underway in June this year.
Peter Donnel, owner Don'l Trading Co Pty Ltd, a third-generation business which sells hardware, said he hadn't received anything in writing about whether he would be compensated or relocated when the works took place.
"There is no communication between management and market traders," he said.
"They haven't come and spoken to us in any way to guarantee that we are keeping our businesses."
"What do you do for four months? You've got a family to support, bills to pay, rent to pay."
Lawrence Liu, who has run a pet shop in F Shed for the past nine years, said his lease expired last December and was now on a month-to-month agreement, which left him feeling anxious about the future of his business.
"I understand renovations are needed to revitalise the market, but I hope I get my lease earlier so I can be guaranteed a spot here," he said.
"Every business needs to plan ahead in the short term and long term, my pet shop business always relies on a local regular customer base, and I think I will lose most of my regulars if we can't go back to business before Christmas."
Mr Liacos said all traders had been informed that they would be offered long-term leases as soon as the works in E and F Sheds were completed over a three-month period.
"It is unfortunate that the fact that the works have been delayed approximately five months is contributing to their anxiety. We understand this and we'll support our traders as we undertake the works, and they will be assured of sound long-term lease commitments," he said.
"We have some terrific traders in a F Shed and we're absolutely committed to seeing them remaining and prospering."
Meanwhile, a new 7-Eleven convenience pop-up store which is being set up at the Queen Victoria Market near the new pop-up park, has sparked controversy, with traders saying it "goes against the whole principle of the whole market."
Named the "The Convenient Store", 7-Eleven has teamed up with the Melbourne Food and Wine Festival to bring Melburnians "a retail experience like no other", offering a menu of "reimagined 7-Eleven products".
But questions have been raised about how market traders are "going to be benefit" from a 7-Eleven store with traders saying shoppers "want variety and a 7-Eleven is not variety".
According to Mr Renwood, "If they want to go to 7-Eleven they go to one around the corner, not the market." •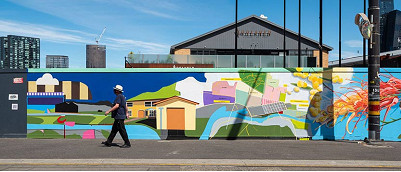 November 21st, 2023 - Adrian Doyle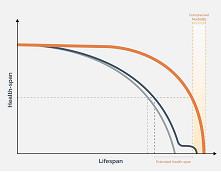 November 21st, 2023 - Susan Saunders

Subscribe
to
all
the
news
Like us on Facebook
Download the Latest Edition