QVM traders gutted after being kicked out of food hall
Brendan Rees | 24th February, 2022
Two long-standing Queen Victoria Market (QVM) traders have been left devastated after being told to shut up shop as management makes way for a new-look food hall.
The owners of popular shops Café Verona and Funk Fish – which have been at the market for decades – were unsuccessful in their bid to have their leases renewed after QVM hired hospitality consultant Future Food to help find seven food and beverage operators for the food hall.
The old food court is currently undergoing a $5.5 million refurbishment, with works having kicked off in February and expected to be completed in September.
Expressions of interest were sought in 2021 for cuisine and food specialities, with existing food court owners also able to apply, but as CBD News reported last year, the situation left many existing traders anxious with fears they stood to "lose everything".
Ashley Bibb said it was "gut-wrenching" to have to pack up and leave his beloved Funk Fish shop after 16 years of trading.
"I've lost my job, half my house, [and I've] still got to pay loans on the shop as well," the father of two young children said, adding he had been a loyal tenant, having paid $980,000 in rent during his time at the Market.
Mr Bibb said the matter had not been handled well, and that he believed "they were just there to try to get rid of me and get whoever else."
"I had to have a meeting in their [management's] head office and that was pretty scary because I knew I was fighting for my livelihood."
"We all had to wait one year for their answer … they just kept playing everyone along and along."
Carla Mammone, who has run Café Verona with her life partner Joe Vitale for more than 30 years, said it "doesn't make sense" why their business had not made the cut as it "was the busiest shop" in the food court.
"Others have come and gone … out of all the shops we've been there the longest probably and it's been the most successful. It doesn't make sense," she told CBD News, adding she planned to hold a meeting with QVM Pty Ltd over the matter.
"We've participated in everything they're done, we've been out there with ideas, we've been in the night market, and Café Gilli [which opened during the pandemic] has proven itself."
"We never thought in a million years we would've lost Verona."
QVM CEO Stan Liacos said following a competitive process "a really impressive suite of great food attractions" was chosen "that we think will bring a nice contemporary touch to the space."
"Many of our existing operators have been retained but we will be reinvesting in some new concepts as well," he said.
Two of the existing tenants were not successful but one of those operators has two other great businesses in the market and one person was not successful.
QVM called for interest from potential traders, including all-day cafes, modern Asian kitchens, taquerias, burger and sandwich bars, woodfired pizzas, ramen and noodles, sweets and treats, and juices and healthy choices.
Friends of QVM spokeswoman Mary-Lou Howie said it had been a "traumatic time" for food court traders waiting to know if they had an ongoing business.
"It has been an obscene waste of money for QVM which is financially on its knees, and a huge waste of time and money for affected traders who invested considerable resources coming out of COVID to submit for their livelihoods," she said.
Ms Howie was also critical over a "serious lack of clear communication" between management and stallholders about restoration work in F shed, with traders having "absolutely no security of tenure and [who] cannot plan for the future of their businesses."
Work is currently under way to demolish the existing food court, with a new steel roof to be installed in the coming months.
The building will also be re-fitted to create a vibrant indoor dining destination, with more than 80 additional indoor seats.
Lord Mayor Sally Capp said the new food hall would "become an exciting destination for the market, making it easier for traders to do business, while encouraging more visitors to dine, shop and dwell in the precinct."
"Our plans have been shaped by feedback from traders who told us the existing 1980s food court was outdated, hampering their potential to innovate and grow," she said.
"We're transforming the site with a new roof and flooring, a modern fit-out with new services and amenities, greenery, and additional space for customers to sit and eat."
Meanwhile, Mr Bibb said he was considering taking QVM to the Victorian Civil and Administrative Tribunal to have the decision overturned.
"If things work out, I want to go back for my regulars. Management would have to change as well. They've all got big ideas, but no one has had market experience," he said.
"At the moment I'd be happy to do someone's dishes or pack shelves at a supermarket or do something a bit different until I get back there if I can."
Tim Moore, who has been trading at the market since the 1970s selling jewellery, commented that the two unsuccessful traders should have "been offered first right of refusal" if the council or QVM had "any decency".
While construction is under way for the food hall – which is part of the $250 million redevelopment of Queen Victoria Market – pedestrians and vehicles are being diverted around the site. The rest of the market remains open, and the City of Melbourne said several events would be held in the precinct from late March as part of the Melbourne Food and Wine Festival.
In other developments, Luke Hilakari, secretary of Victorian Trades Hall Council, has recently been appointed as director of the QVM board.
According to the QVM website, Mr Hilakari "passionately believes that markets play a crucial role in bringing communities together, supporting the livelihoods of families while delivering quality fresh food and goods to local residents." •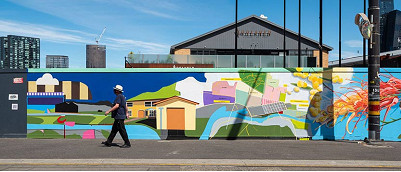 November 21st, 2023 - Adrian Doyle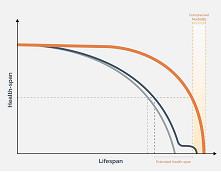 November 21st, 2023 - Susan Saunders

Subscribe
to
all
the
news
Like us on Facebook
Download the Latest Edition