Rates to rise as cap doubles, but "modest" increase frustrates
David Schout | 25th January, 2023
City of Melbourne locals could pay up to 3.5 per cent more for their council rates next financial year, after the Victorian Government doubled the rate cap for 2023/24.
The cap, which limits the total amount a council can increase its rates each year, was set at 1.75 per cent this financial year, to "help ease cost of living pressures for Victorians".
However, the government has opted to increase that figure from July 1.
Next year's figure is still below the four per cent recommendation from the Essential Services Commission (ESC), in line with the Consumer Price Index (CPI).
"The rate cap for the next financial year takes into account higher inflation and the need to protect Victorians from uncontrolled rate hikes, while ensuring councils can continue to deliver vital community services," local government minister Melissa Horne said.
"Each council is responsible for setting rates within the rate cap based on the needs of their community."
The new figure means the average local property rate amount — should the City of Melbourne enact a rise in line with the cap in its next budget — will increase by 3.5 per cent.
The rate cap applies to a council's total revenue and not individual properties, and an individual rate bill may increase or decrease by more, or less, than the cap amount.
However, there was some frustration from councils about what the Municipal Association of Victoria (MAV) described as a "modest" increase.
The City of Melbourne's finance portfolio lead Cr Philip Le Liu told CBD News that, against an underlying inflation of seven per cent across the economy, the cap was low.
"The rate cap set by the state government for the next financial year is well below the rate of inflation, which has seen the cost of providing services to the community rise significantly," he said.
"Council will continue to monitor cost pressures and will consider rates, potential for cost constraints and other revenue measures as part of our annual budget planning process in the coming months."
MAV president David Clark called for an independent review of the way in which the cap is allocated.
"Each year councils spend between 20 to 40 per cent of their budgets on new infrastructure, be that roads, aquatic facilities, streetscapes, or playgrounds and parks," Cr Clark said.
"In the current year costs for these works have escalated in the order of 35 per cent, something the rate cap doesn't deal with, hence the need for the review … councils are not complex, they raise funds from the community and spend it all back in the community. Less money over time means less services that we can provide."
Rate capping, as part of the Fair Go Rates system, was introduced in 2016 to "ease cost of living pressures on Victorians" and "encourage sound financial management by local governments". •
Image credit: Heidi Fin, Unsplash.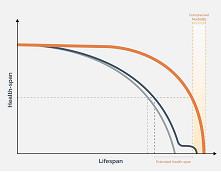 November 21st, 2023 - Susan Saunders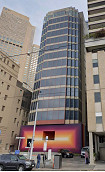 November 21st, 2023 - Barbara Francis & Rus Littleson

Subscribe
to
all
the
news
Like us on Facebook
Download the Latest Edition