Reduce waste this Melbourne Fashion Festival with Rntr.
Kaylah Joelle Baker | 24th February, 2023
Melbourne Central is partnering with online rental platform Rntr. to motivate PayPal Melbourne Fashion Festival attendees to be more circular in their attire.
Founded by Shanya Suppasiritad, Rntr. is designed to provide brands with the software and operational backing to launch rental services on their own websites, while also providing its own website as a space for consumers to hire designer pieces.
Rntr. was designed to empower consumers to wear the brands they love, but in a way that creates less waste and encourages conscious shopping choices, and its latest pop-up serves to redefine traditional shopping.
Working with Melbourne Central, Rntr. will launch pop-up "Wardrobe Play Powered by Rntr." from Saturday, February 25, to allow for consumers to hand select, try-on and rent vintage, archive and made-to-order pieces.
"While the concept of clothing rentals isn't new, integrating this into the in-person shopping experience is," senior marketing manager of The GPT Group, Melbourne Central's management group, Sara Aiezza said.
"The GPT Group are proud to work alongside both PayPal Melbourne Fashion Festival and Rntr. to facilitate such an exciting experience that supports retailers and upholds sustainable and circular fashion initiatives."
In addition to the pop-up, which will be in place until Saturday, March 11, Melbourne Central will be expanding the conversation around ways to create a more environmentally friendly industry through hosting MFF's "Fashion Talk: Future-Proofing Fashion".
The event will take place on Thursday, March 9 from 6pm, in the form of a panel discussion.
Topics on circularity, consumer trends, brand growth, how we ensure long-term sustainability, and resilience for fashion businesses, our economy and our society will all be discussed by five renowned women in the fashion industry.
Panelists joining Ms Suppasiritad will include sustainability consultant of New Romantic, Valentina Zarew, digital editor of Fashion Journal, Cait Emma Burke, COO at Shona Joy, Danielle Millar, and founder of Ramp Tramp Tramp Stamp, Niamh.
To learn more about the Rntr. pop-up or to get tickets to the panel discussion, visit PayPal Melbourne Fashion Festival's website: melbournefashionfestival.com.au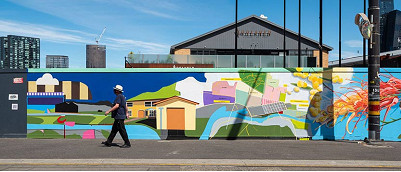 November 21st, 2023 - Adrian Doyle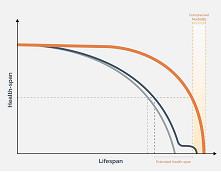 November 21st, 2023 - Susan Saunders

Subscribe
to
all
the
news
Like us on Facebook
Download the Latest Edition