"Remarkably resilient": Development pipeline strong in CBD
David Schout | 26th April, 2023
Building permit applications have surged across Melbourne, with the CBD remaining the "hottest property market" according to the City of Melbourne.
Across the municipality, permits totalling almost $420 million were approved in March alone as the council recorded two consecutive months where planning application numbers were the highest they have been since June 2021.
The latest data was proof that developers and big businesses were "still spending big dollars to invest in our economic recovery", Acting Lord Mayor Nicholas Reece said.
A recent report from the Property Council of Australia also revealed that demand for office space had remained steady, with an increase in vacancy rates of 0.9 per cent accounted for entirely by new supply coming to market.
"This is indicative of strong fundamentals underpinning CBD developments," the Property Council's Victorian executive director Cath Evans told CBD News.
The Melbourne CBD has proven to be remarkably resilient over the last few years, weathering all manner of challenges while also retaining many of the things that make it an attractive place to work and live.
In April, Melbourne overtook Sydney as Australia's most populous city, a mantle it last held over 100 years ago.
Council forecasts show that by 2041 the number of people living in the City of Melbourne is expected to double and reach more than 300,000, while the number of jobs was forecast to increase by 41 per cent and reach more than 650,000.
Urban renewal areas like Fishermans Bend and Arden will absorb some of this growth, but Ms Evans said the CBD remained crucial.
"With Victoria's population set to grow substantially over the next decade, more than a million more people will require a place to work, with many of them likely to be employed by CBD-based organisations. This growth will require continued investment in both office and residential stock in and around the central city."
Cr Reece said while the strong pipeline of works was a positive for the city, it was crucial decision-makers were committed to good design outcomes.
"It's never been more important to champion design excellence and sustainability. We're working hard to help make sure that developments look great, are environmentally sustainable, and stand the test of time."
The City of Melbourne assesses planning applications with a gross floor area of less than 25,000 square metres, with any project exceeding this figure requiring a state government permit.
It said most new council-decided applications in February were to establish new small businesses, "proving that cafes, retail and hospitality are all getting back on their feet in our CBD" according to the Acting Lord Mayor.
The council also announced that its investment body established in 2020, Invest Melbourne, was currently working across more than 120 projects and opportunities.
The body, which offers investment assistance covering market entry, networking, and government assistance has, among others, helped launch the new Shane Delia-backed Bar Jayda on Bond St. •
Caption: CBD developments under construction (yellow), permit approved (green) and permit applied for (blue). Source: City of Melbourne.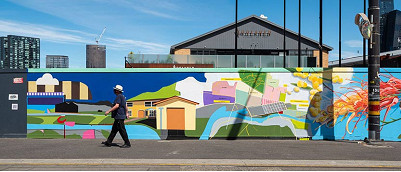 November 21st, 2023 - Adrian Doyle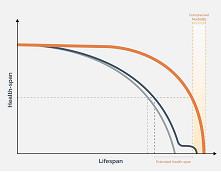 November 21st, 2023 - Susan Saunders

Subscribe
to
all
the
news
Like us on Facebook
Download the Latest Edition