Resident fears for her safety as luxury apartment tower becomes a hotbed for violence, drug activity
Brendan Rees | 27th January, 2022
A resident of a lavish CBD skyscraper says she no longer feels comfortable living at her newly developed apartment building as it becomes overrun with violence and illegal drug activity.
"I've been asked for heroin; I've been asked for ice, every drug under the sun and it's just so uncomfortable," Jane [not her real name] said after moving into her Queens Place apartment building at the corner of Queen and A'Beckett streets in July last year.
As part of its $150 million Homelessness to a Home Program, the state government bought apartments at the Queens Place complex in May last year – 12 of which are now occupied.
The program assists placing Victorians experiencing homelessness out of emergency accommodation and into long-term housing.
While Jane, who wished to remain anonymous for fear of reprisals and putting her personal safety at risk, welcomed the initiative to get people off the street, she said her experience of living alongside clients of the homeless program had made her feel unsafe.
"I don't want to walk downstairs to get UberEats and have to deal with everyone," she said. "There's always a fight among them, there's always something going on."
The 24-year-old said security guards had been stationed at the complex, but they hadn't stopped the issues from occurring, including violent screams throughout the building and aggressive behaviour.
One man, she said, exposed himself while her friend and fellow resident took footage of a "guy literally in the entrance smoking on a crack pipe".
In another instance, she said a woman approached her asking for "shard" [also known as ice, a type of methamphetamine] as Jane went to the lobby to pick up a food delivery at 9.30pm one evening.
"I said no," Jane said she told the woman who then approached others "and there was some exchange".
Another man was found either asleep or passed out at the front steps of the complex before being moved on by security.
Jane said she was furious at the situation and had reported multiple incidents to the building's management but still "nothing gets done about it".
This included a time her mother and her partner had attended the complex to visit Jane for her birthday when a man yelled abuse at them.
"The guy followed them in and said if he could get to the eighth floor. They said, 'sorry we are here visiting someone'."
"He started calling my mum the C-word and yelling at her and he lightly kicked my Mum's partner in the leg."
Fortunately, the man was removed from the building within a week, but Jane said open drug dealing, violence, and chaotic behaviour were a common occurrence at the 80-storey tower.
"I don't feel safe walking to the building at night," she said, adding her partner "will always drive me home and walk me in".
An email sent to Jane from the building's management and seen by CBD News, said it had received reports from residents and was "working hard on a resolution" with the owners' corporation.
Jane said she was most disappointed she had not been told that she would be living with formerly homeless Victorians before buying her apartment, adding her real estate agent was not even aware.
The alarming reports come as the newly-built Botanic apartment complex in Southbank has also become a hotbed for violence, illegal drug activity, and aggressive behaviour after the state government bought 13 apartments at the building as part of its Homelessness to a Home Program.
According to Homes Victoria, a small number of residents in the program "have had difficulty settling into their new homes".
"Some are overcoming trauma and disadvantage, and for them, transitioning into a new home has been challenging," it said.
Homes Victoria is working with its community partners to ensure wrap-around support is provided to these individuals and to resolve and respond to any issues that may arise in the building, to ensure all renters are fulfilling their obligations under the Residential Tenancies Act to afford neighbours the quiet enjoyment of their own homes.
Homes Victoria confirmed it had bought "a number of apartments" in locations across Melbourne, including "some" at the Queens Place complex.
The Queen St complex, which consists of twin towers and a five-level podium at 57 A'Beckett St and 370 Queen St, was developed by Chinese developers 3L Alliance, who did not respond to a request for comment.
Homes Victoria said where appropriate alternative long-term accommodation could be identified, and renters agreed, "we have and will continue to support people to relocate. No one will be left without a home".
"We welcome this developer's commitment to the wellbeing of all residents and their support for social and affordable housing options integrated into residential construction in Victoria," it said.
A Homes Victoria spokesperson said it had helped break the cycle of homelessness for more than 1500 Victorian households – or 1800 Victorians – as of January 12.
"We're continuing to adapt this program to meet the complex needs of those eligible for the program," the spokesperson said •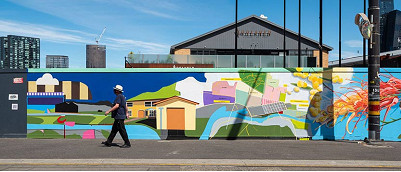 November 21st, 2023 - Adrian Doyle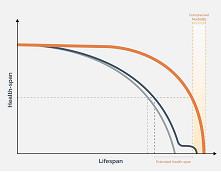 November 21st, 2023 - Susan Saunders

Subscribe
to
all
the
news
Like us on Facebook
Download the Latest Edition