Residents 3000 – an AGM and 30 years to celebrate
Susan Saunders | 21st September, 2022
The recent Forum 3000 on September 1 was the community group's AGM and 30-year birthday; a time for recapping the year's successes and welcoming Lord Mayor Sally Capp.
AGM with a difference
How time flies. Residents 3000 started in 1992 with official registration in 1993. This means that as well as enjoying a cake under the large golden 30-year balloons at the AGM with live violin playing in the background, our president thinks that more celebrations may pop up again in 2023.
More than 100 people attended. Rafael Camillo (president), Artur Hajda (vice president), Merle Willis (secretary) and Denise Reynolds (treasurer) were re-elected to their former positions. We were pleased to welcome two of our previous presidents Yolande Leonardi and John Dall'Amico.
President's report highlights
"It has been a better year as we could finally hold our events in person at the Kelvin Club, which was the highlight considering we were able to see our members and supporters and feel how important it is to be part of a community, which once more reinforces the importance of our organisation."
"We remain committed to advocating issues that matter most to our members and supporters to ensure that we are contributing to the enjoyment and wellbeing of city life."
Rafael summarised the events that were organised during the year.
Heritage Strategy for the City of Melbourne (Oct 2021)
Suellen Hunter from the City of Melbourne's heritage strategy team presented the results of the Hoddle Grid Heritage Review, including the protection of 137 individual places and five precincts. Following this, members of the urban design team, Danielle and Lavanya provided a short presentation on the Design Excellence Program, including the soon to be launched Design Excellence Advisory Committee and Melbourne Design Review Panel.
Owners' corporation and new tenancy laws (Nov 2021)
This was an update event on the new tenancy laws and latest news on owners' corporation trends. Presented by Fawkner May – Rick Deering (director), and Anton Block (principal lawyer at KCL Law).
Real estate – market update with Donazzan Boutique Property (Dec 2021)
Gina Donazzan and Kim Davey and their team from Donazzan Boutique Property shared with us updates on Melbourne's property market for sales and rentals, and the buyers and renters' sentiment during and after lockdown.
Metro Tunnel updates (Feb 2022)
The Metro Tunnel team provided its annual update on the Metro Tunnel Project focusing on the CBD North and CBD South stations, business support and the creative program.
City of Melbourne CEO, Justin Hanney (March 2022)
Our guest speaker for the evening was Justin Hanney, who is not only the CEO of the City of Melbourne but also a CBD resident. Justin provided his views on different matters such as injecting room, bike lanes, city safety and of course his vision moving forward in these uncertain times. This will become a yearly event as agreed during the event. So, March next year we plan on having Justin again.
Neighbourhood Marketplace (April 2022)
The event was inspired by Australia's Neighbour Day, which is held annually on the last Sunday in March. Neighbour Day is Australia's annual celebration of communities and friendly streets, encouraging people to connect with those who live in their neighbourhood. For the residents of City of Melbourne, it is about building community and connections between diverse groups of residents, small businesses and City of Melbourne agencies, projects and departments. The event just keeps growing bigger every year. Not to be missed in 2023.
Pre-election forum – federal election (May 2022)
The forum was an opportunity to meet and hear from candidates for the seat of Melbourne as well as the Senate candidates. It was a great exercise of democracy providing a chance for local residents to meet the candidates in person. It was the event with the highest attendance of the year – almost 100 attendees.
Police, VGCCC (Victorian Gambling and Casino Control Commission) and the City of Melbourne Street Safety (June 2022)
If you are a resident or business in the city and have concerns or questions about citizen safety in the city, this was the event to have all your questions answered. As this event was so successful we will be running it every year in June. Thanks to Dean Robertson (City of Melbourne), Dinah Tremain and Glenn McFarlane (Victoria Police) and Paul Murtagh (Liquor Control Victoria).
Trivia Night (July 2022)
As always, our vice-president, Artur Hajda, mastered it with another great Trivia Night about our city. Thanks to Clementine's gift shop for sponsoring the night.
Waste Management in the City of Melbourne and an update on Participate 3000 (August 2022)
Our guests from the City of Melbourne, Donna Portis and Jorja Pindor, presented everyday issues of waste management; how the City of Melbourne waste management department works; what are the obligations and duties to the community e.g., hours of rubbish collection, standards, complaints, suggestions, participation; and how our community can get involved; news, trends and targets, e.g., extended hours of service on the weekends.
Lord Mayor Sally Capp – presentation
The president welcomed the Lord Mayor of Melbourne Sally Capp who updated the audience on the city's progress recovering from the pandemic. Visions for a vibrant, climate conscious, cleaner, people focussed city were expressed. The outcome of research is that the city is nearly fully recovered but "work from home" is still impacting office occupation.
The Lord Mayor answered questions relating to issues that concern residents. For example:
How will the City of Melbourne address the well-known hazards of e-scooters, that include their misuse and safety concerns to pedestrians?
What is the status of the proposed safe injecting room in the CBD? Why is the council not releasing Ken Lay's report into safe injecting rooms?
What strategies do the council implement to combat the homelessness rates?
With the return of city night life, entertainment and food and beverage – what are the council strategies to safeguard the amenity of city residents?
Being a resident of Hosier Lane we have been put into a situation where our costs for a building project have escalated 30 per cent due to the bureaucracy of the council. Can the council oversee this and provide residents with assistance in-kind to have works programs accomplished without having to pay for mandatory permit charges?
After the AGM – let the festivities began
Sally Capp remained chatting with residents and continued listen to comments and answer further queries.
Violinist Helen Bower played Happy Birthday as residents took a photo opportunity in front of the large birthday cake contributed by Brunetti Oro on Flinders St.
Refreshments were served as our violinist played tributes to Olivia Newton John and Judith Durham.
Next event – Thursday, October 13, 6pm at the Kelvin Club Melbourne Place
Meet the candidates for the Victorian Legislative Assembly's seat of Melbourne. Each candidate will give a presentation followed by questions from the audience.
Note that to accommodate all candidates, this event is being held on the second Thursday of the month instead of the usual first Thursday of the month.
Details to be posted on our website resident3000.com.au and by email. •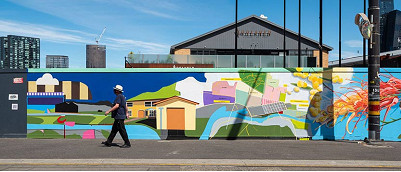 November 21st, 2023 - Adrian Doyle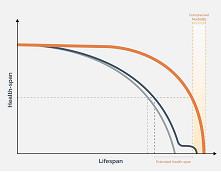 November 21st, 2023 - Susan Saunders

Subscribe
to
all
the
news
Like us on Facebook
Download the Latest Edition