Residents express concern as more bike lanes imminent
David Schout | 24th February, 2022
CBD residents have expressed safety and congestion concerns as the City of Melbourne pushes ahead with creating more cycling lanes throughout the Hoddle Grid.
The council is due to begin works in March at the easternmost end of the CBD that will remove existing motorist lanes on both Spring and Bourke streets to create further protected lanes for cyclists.
In a February 15 meeting with residents' group EastEnders, council transport planner Luke Poland explained the upcoming works and why they were being implemented.
But residents revealed their concerns about the council's accelerated cycling lane rollout, which sought to deliver 40 kilometres of protected lanes and pedestrian improvements across the city.
Chief among the concerns was safety, with both cyclists and motorists worried about left-turning vehicles turning into through-moving cyclists.
"I'm very concerned about that left-turn concept with a bike that may not be stopped at the intersection where you're turning left, but will ride at pace down the hill," one resident said.
"As a motorist you actually can't see them … we can't just wait for data on a death or a permanent injury. Waiting for data is just ridiculous."
Another CBD local, whose husband is a cyclist, said it was a dangerous situation for those on two wheels and proposed a solution to deal with the issue.
"At the moment they [motorists] ignore that lane and turn across in front of them," she said.
"What would really help the situation was if the pedestrian and cycling light could come on maybe two or three seconds prior to the traffic being able to turn left, so that the motorists actually see the cyclists."
Mr Poland confirmed that the council had received "a lot of feedback" from both cyclists and motorists about the issue and had plans to implement a similar solution.
However, he revealed that an agreement with the Department of Transport stipulated that the council's accelerated bicycle lane rollout would make changes to lane arrangements but, crucially, not traffic signals, which take between six and nine months to deliver.
"It's a very slow and painful administrative process, and we really wanted to deliver a network quickly," he said.
"So we decided, in agreement with the Department of Transport, that we'd deliver the lanes and the tweaks that we'd need to make to signals to support that, we would make at the end of the [18-month] trial period. I acknowledge that in the interim it does require everyone to look out for each other and certainly bike riders to be hyper-conscious of the risk of moving around vehicles on the road."
Residents also expressed concern and disappointment regarding congestion associated with the bicycle lane rollout, whereby traffic lanes have been reduced.
EastEnders president Stan Capp revealed it took a friend, who had visited him in the CBD recently, 23 minutes to travel from a northern section of Exhibition St (at the corner of Lonsdale St) to the southernmost end (Flinders St).
"And there wasn't one bicycle rider on Exhibition St, which was the cause of some frustration to this person," he said.
Another resident said it had become an issue of basic access to their homes.
As residents we have to have some access, we can't all be on our bikes, and we have to get back to our place of residence. Exhibition St, for me, is ridiculous, because you change lanes about four times before you get down to Flinders St from Victoria [St]. The bike lanes, to me, have created much more impact on the flow of traffic.
As part of the works, motorists travelling southbound on Spring St will no longer be able to turn right into Bourke St.
Residents in nearby narrow streets expressed concerns that drivers would detour to use their street in a bid to get back on Bourke St as soon as possible.
Mr Poland acknowledged there would always be teething issues with the accelerated cycle lane rollout.
However, he referred back to a key aspect of the survey that informed the council's Transport Strategy 2030 — an issue that generated the largest response to a council consultation process.
In it, the survey revealed that 73 per cent of people would be confident cycling with a protected lane all the way up to an intersection, compared to just 16 per cent without a physical barrier.
This, he said, was a key driver to growing cyclist confidence within the city and increasing the overall number of cyclists.
Community consultation on the upcoming works were expected to conclude in February and, if approved, begin in March •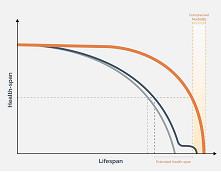 November 21st, 2023 - Susan Saunders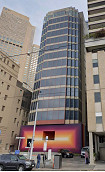 November 21st, 2023 - Barbara Francis & Rus Littleson

Subscribe
to
all
the
news
Like us on Facebook
Download the Latest Edition