Residents vow to fight planned demolition of roundabout at QVM
By Brendan Rees
A battle is looming over the approved removal of an iconic roundabout at Queen Victoria Market with residents vowing to "fight as far as we can" to save it.
The City of Melbourne is moving ahead with its removal of the Queen St and Franklin St roundabout along with mature trees after ticking off plans in December 2019.
But with fears growing that bulldozers could move in before the end of this year, residents are stepping up their campaign to keep their much-loved roundabout they argued "functioned well" while providing a pocket of green space that was pet-friendly and a "great haven" for wildlife.
While the council did not specify when any demolition works of the roundabout would begin after responding to questions from CBD News, it said designs for the intersection were underway "ahead of relevant approvals".
"Following council's endorsement of the discontinuance of sections of Queen and Franklin streets in 2019, and subsequent gazettal in July 2020, the Queen St roundabout will be removed to enable future development to the south of the market," a council spokesperson said in a statement, adding the northern intersection of Franklin and Queen streets would be signalised to bring "about numerous safety benefits for pedestrians, cyclists and motorists".
Resident Bob Evans, who has lived in a nearby apartment building for 20 years, said the roundabout was a "landmark in in its own right" and "council has done its best to demonise the roundabout and say it's unsafe".
He said the "council has this great entry point" to the iconic market and it would be a "real loss" if the roundabout was removed.
"It's not seen as a feature, it's seen as something hostile and could be just bulldozed and have a nice building on it," he said.
"I think the roundabout functions pretty well. You hear the occasional car horn where someone has cut off somebody but mostly cars are travelling slowly," adding he had known of two road accidents during his time living in the neighbourhood.
Mr Evans said he had not received a response from the council as to when works would begin to demolish the roundabout if it was to proceed. But as reported by CBD News in February, demolition was understood to occur before the end of 2021.
Another resident, Cheryl McKinna, who joined other residents in January at the Queen St roundabout where they held placards that read "Wrong way Sally, go back" protesting to Lord Mayor Sally Capp against the roundabout's planned removal, said the lack of support from the council and local MPs was "disheartening".
"We haven't got the money to take a lot of legal action," she said. "We'll fight as far as we can."
"We certainly are doing everything else that we can in terms of lobbying," she said, and would even "certainly consider" forming a line at the roundabout to stop bulldozers moving in.
But what Ms McKinna said baffled her the most was that the masterplan for the Queen Victoria Market precinct renewal had been drawn up in 2015 and "that's what's going to happen" without any review.
"A hell of a lot has changed since 2015 … why can't the council review what it's doing? It just seems to be blinkers on."
Friends of the Queen Victoria Market spokeswoman Mary-Lou Howie said the proposed removal of Queen St roundabout was "just another land grab" by council to maximise its return on the southern development site.
"The existing Franklin St roundabout, with its stand of mature trees that attracts a diversity of bird life, is a safe, efficient traffic control system serving Vic Market customers and the surrounding residents," she said.
"Unfortunately, Vic Market is again being sacrificed for the surrounding developments."
In 2019, the council engaged engineering services company, Cardno, to undertake a traffic impact assessment as part of its process to discontinue part of Franklin and Queen streets to allow the future development to the south of Queen Victoria Market.
However, the council said "since that time, there have been new developments approved and planning applications submitted" and it was currently preparing an updated traffic assessment, which would be "completed in the coming months".
In a letter emailed to a resident and seen by CBD News, a council officer said that a traffic assessment from 2020 "supports Franklin Street as a westbound only carriageway" but the findings would be reviewed "in the context of the broader precinct changes".
A council spokesperson told CBD News that it was currently preparing an updated traffic assessment, which would be completed in the coming months.
Council also said it would also develop plans to replace the trees at the Queen St roundabout in "greater numbers" at the future 1.75-hectare open space.
Concerns Southern site development could impact amenity
The residents' fight to keep their much-loved roundabout comes as the City of Melbourne seeks a developer to transform a site on Franklin St into 600 units – of which 25 per cent would be affordable housing.
The project also proposes to create a new market car park with between 220 and 500 spaces as part of what's estimated as a $520 million project.
Called the "Southern site", the land – which adjoins the heritage-listed Franklin St stores - was gifted to the City of Melbourne by the state government in 2014 to help fund the $250m renewal of the market's precinct. It would also "provide opportunities for mixed use development" and pave the way for the creation of 1.75 hectares of new open space for the community.
Melbourne Lord Mayor Sally Capp said the proposed project was a "once in a generation opportunity" to contribute $520 million to the City of Melbourne's economy.
According to the council, independent research had shown the Southern site development could secure $45m in value through improved pedestrian and cycling access and new road configurations including replacing congested intersections.
But Mr Evans and other residents expressed concerns about any future development and their impact to the amenity of the precinct – with predictions it could make "life worse in terms of managing traffic".
"[We] are doing everything we can, including an appeal to the Minister for Planning, to protect the amenity of the neighbourhood from ill-considered traffic congestion and out of control ultra-high-rise development," Mr Evans said.
He said if they didn't act they feared "living in a canyon of looming tower blocks that even Melbourne's Deputy Lord Mayor decried as being nothing but spreadsheets in the sky".
Friends of the Queen Victoria Market spokesperson Mary-Lou Howie said traffic gridlock, caused by the narrowing of Franklin St along with the planned higher density QVM surrounds, would "become a disincentive to the majority of QVM customers who come by car trying to freely access the market".
Planning portfolio lead and Deputy Lord Mayor Nicholas Reece said the chance to develop the 11,892 sqm site was also "one of Australia's best development opportunities that may never be repeated in the city again".
"We have a proven record of collaborating with like-minded developers to provide high quality affordable housing and vital community facilities in developments including the Munro development adjacent to Queen Victoria Market and the Boyd development in Southbank," he said.
"I'm confident that developers will see the benefits in locking in such a large centrally located project, which can be completed within the next three to five years."
The council said a two-stage competitive process to appoint a developer or consortium for the Southern site was currently underway, and had "generated considerable interest" – with a preferred applicant expected to be confirmed in 2022.
Precinct renewal takes shape with new pop-up park to open soon
A number of key projects are underway at the market precinct, including a $30 million restoration of the market's open-air sheds, which is due for completion in mid-2022.
Heritage and planning permits have also been issued for the new trader and northern sheds for building to progress.
"The restoration of the market's heritage sheds has reached the mid-way point with six of the 12 sheds now restored," a council report in August said, with more than 900 solar panels to be installed on shed roofs to generate power for the entire market.
"The project has moved to stage three, with upper market fruit and vegetable traders' temporary relocation to the recently completed sheds C and D," it said.
"Works are scheduled for completion in December 2021, with traders returning prior to Christmas."
Meanwhile, construction of a new pop-up park in a portion of the asphalt car park on Queen St, and roughly the size of the State Library forecourt, is expected to be completed by the end of October.
Melbourne Lord Mayor Sally Capp said the works would "deliver a world-class market in the long-term that will support small business owners to innovate and grow, create jobs, attract thousands of visitors every day, and boost Melbourne's economic recovery".
"We're getting on with the Queen Victoria Market renewal, investing more than $130 million over the next three years to protect the future of one of Melbourne's most iconic destinations, its 600 small business owners and more than 2000 employees," she said.
"Market improvements are scheduled for completion in 2024, and the broader precinct by 2026. This is in line with the timeframes set out in our agreement with the state government."
"With the renewal program now moving into a major delivery phase, we're bolstering the team to deliver key projects, including essential new trader and customer facilities, a revitalised food court, and a pop-up park and activation area."
Fruit and vegetable trader Frank Fontana said while he acknowledged the market was doing it tough amid lockdowns, his stall had "been more severely impacted" after it was temporarily relocated to C shed, with a drop in foot traffic being "completely unsustainable".
Queen Victoria Market CEO Stan Liacos said feedback from hundreds of traders had been overwhelmingly positive amid the restoration work.
A council document considered by councillors at their August 31 council meeting stated nearly $83m had been spent on the Queen Victoria Market renewal since 2013, including $43m in 2020-21. •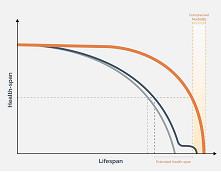 November 21st, 2023 - Susan Saunders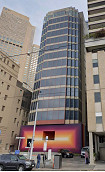 November 21st, 2023 - Barbara Francis & Rus Littleson

Subscribe
to
all
the
news
Like us on Facebook
Download the Latest Edition