Restaurant teams up with Four Pillars to beat the Sunday scaries
Kaylah Joelle Baker | 25th January, 2023
Victoria by Farmer's Daughters is known for celebrating the best of our state, and now it has partnered with Four Pillars Gin for a Sunday special.
Launched on January 15, the Summer Sunday Sessions are divided into the two time slots of 11.30am to 1.30pm and 2.30pm to 4.30pm, offering bottomless cocktails and a seven-course seasonal sharing menu, to the tunes of a DJ.
Created by Victoria by Farmer's Daughters beverage director Matthew Jensen, the primary focus of the Four Pillars Gin cocktails was on the botanicals in the gins and their pairing with in-season ingredients.
"We wanted to create something bright and fun, with long drinks for summer, from sweet to tart to cater to everyone's tastes," Mr Jensen said.
"We also wanted to create drinks which could be replicated with the (booze-free) Four Pillars Bandwagon products so we can offer the closest experience possible to those who don't feel like drinking."
Speaking on the partnership with Victoria by Farmer's Daughters, Four Pillars Gin brand ambassador Rebecca Lam said it was the way the two brands' identities and ethos aligned that made this new venture so exciting.
"We realised that no two brands could align more perfectly than Victoria by Farmer's Daughters with their focus on local, ethical and traceable produce and Four Pillars Gin with our commitment to carbon neutrality, waste reduction and our progressive sustainability initiative," Ms Lam said.
"The drinks are fantastic. Perfectly refreshing, fruity, bright and easy drinking. Perfect for curing those Sunday scaries."
Likewise, when deciding on who to partner with for the Summer Sunday Sessions, Victoria by Farmer's Daughters renowned executive chef Alejandro Saravia said the restaurant had always been "big fans" of the "Victoria legend in the distilling space".
"Who better to partner with when it came to selecting our first Summer Sunday Sessions drinks partner," he added.
Guests can also continue to expect an outstanding summer feast that showcases and celebrates all that makes the state so special.
Included within the spread will be notable dishes of smoked trout rolls with gribiche and kohlrabi remoulade, grilled O'Connor beef skewers, a house-made Mt Zero Grain hummus, and a curated Victorian cheese and free-range cured meat board.
"Our menu features a summer-focused selection of seasonal ingredients from across the state, and we wanted to make the dishes summer-friendly while ensuring our guests have plenty to eat," Mr Saravia said.
As the venue's first seasonal session having only opened in June 2022, Mr Saravis said the restaurant was already looking ahead at the potential of "continuing to create Sunday Sessions through the year".
Summer Sunday Sessions will be taking place until Sunday, April 9. For more information, or to book, visit: victoriarestaurant.com.au •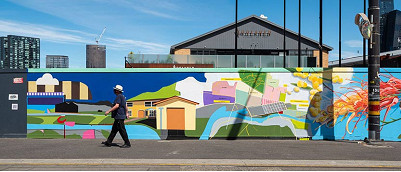 November 21st, 2023 - Adrian Doyle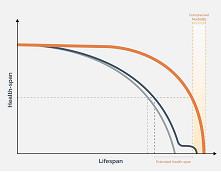 November 21st, 2023 - Susan Saunders

Subscribe
to
all
the
news
Like us on Facebook
Download the Latest Edition