Salvos in mix for CBD injecting room as Lord Mayor says government delays "highly damaging"
CBD News | 26th July, 2023
David Schout & Sean Car
Lord Mayor Sally Capp says "ongoing conjecture" about where a safe injecting facility will be located in the CBD was taking a toll, as locals surrounding the Salvation Army headquarters speak out against a "ludicrous" proposal.
The Victorian Government is fuelling "angst and anxiety" among CBD residents and traders from continued delays to a decision on where it will locate the state's second safe injecting facility, City of Melbourne Lord Mayor Sally Capp said.
Reports in July suggested the Salvation Army hub on Bourke St was the latest CBD location being considered by the Andrews Government to house a medically supervised injecting room.
But the government, whose injecting room rollout first flagged three years ago has been beset by delays, did not comment on the reports as locals await a decision by Mental Health Minister Gabrielle Williams.
Since late May Ms Williams has held a report from former Victoria Police commissioner Ken Lay including key recommendations for a CBD injecting room however, at the time of publishing, was yet to make a decision on the site.
The Lord Mayor said she had been blindsided.
"No, I was not aware of that," she told 3AW's Neil Mitchell, of news that the government was considering the Salvation Army hub.
"We have not had any updates from state government on their plans for this facility," she said, adding that the Lay report, too, had not been shared with key players at Town Hall.
A frustrated Cr Capp, who said that the council should have seen the report by now, argued the government's inaction was having real world impacts.
"This is becoming highly damaging. I've already had a trader on the phone earlier this morning. The angst and the anxiety that comes from all of the rumours and the rumour mill, is overwhelming for so many traders … this is just another sense of uncertainty and anxiety that traders don't need when they're still trying to recover from the enormous disruption and devastation of COVID."
CBD News spoke with a number of locals and traders living and operating within the Bourke Hill precinct where the Salvation Army headquarters is located, many of whom expressed serious concern with the idea.
Among them were the owners of iconic Bourke St café Pellegrini's, which is located directly opposite the Salvos' building.
"We're deeply worried about having an injecting room right across the street," Pellegrini's owner David Malaspina said. Adding that all traders in the precinct were "united against the proposal" and that the speculation was proving "very damaging".
"This is something we have to be very careful with in exposing to the CBD. The City of Melbourne is a beautiful city and here we are down the road from Parliament House – it's an historic place."
Pellegrini's manager Rocco Desmagnetizou (left) and owner David Malaspina (right).
"We have tourists here, and we actually want tourists to come back … and this [an injecting room at the Salvos] is what we're proposing? It's ludicrous. Why would you put something so special in jeopardy?"
The Bourke Hill Association, an alliance of traders and residents, has launched a petition in opposition to the proposal, which had already attracted more than 1000 signatures at the time of publication.
Many traders say they support the concept of a safe injecting facility but that the Salvos' building is simply the wrong location for it.
Hayden Marlow of women's couture salon Blonde Venus on Crossley St said that while he agreed there was a need for an injecting room in the city, it would be better placed at a nearby hospital.
"Why not put it at St Vincent's [Hospital]? It's not far away, it's very close to the city and you've got the medical facilities there," he said.
"I think that the Salvation Army site already has a kind of a detrimental effect on this area anyway, and if you put an injecting room, it's just going to exacerbate it. I see the need to help the people, but it's just the wrong location."
Crossley St tailor Charles Maimone.
Neighbouring trader Charles Maimone, whose tailoring business has been operating from Crossley St since 1972, echoed this same sentiment.
"If there's any problems, the hospital could deal with them," he said. "This is supposed to be the most elegant part of Melbourne," adding that an injecting facility in the area would only add further strain on businesses which were still struggling after COVID.
Gingerboy manager Arthur Cullen also agreed, saying, "great concept, bad location".
"The theatre district is around the corner, all the restaurants, and there's also a lot of field trips that happen to Parliament House, so there are always a lot of families and kids in the area," he said.
Director of Bourke St women's fashion store Marais, Karlton Huang, whose business is located next door to the Salvation Army building, said the area was already plagued with safety issues.
In March this year, Mr Huang was stabbed as he tried to defend his business, and the shop now has a lock and doorbell due to ongoing issues with people shoplifting and abusing his staff.
Marais owner Karlton Huang.
"We have a lot of issues here already, and if they put that [an injecting room] in there [Salvation Army building], it will be five times worse," he said.
"It's not a good idea. It will just create more problems."
Residents 3000 president Raf Camillo, a long-term resident of the CBD who lives around the corner from the Salvation Army building, said putting the facility at that location would be "a complete mistake".
"Residents and business are part of the fabric of the city, and this is a historic part of the city where families for more than a century have been coming to theatres and come with families and congregate," he said.
Residents 3000 president Rafael Camillo.
"This is not only for us. The Bourke Hill precinct is for the whole country, for tourists, for visitors. So, why put it here? I think it is a complete mistake, it's wrong, it's not considering the community and we need to think this through better."
Cr Capp said she would take up the issue with the state government, however her office did not reveal whether any talks had taken place when contacted by CBD News.
In a statement, Salvation Army commanding officer Brendan Nottle reiterated his support for the facility.
"After more than 20 years working in the CBD I have seen first-hand the ongoing impacts of drug overdoses and drug-related deaths," he said.
"I have said for many years we need a second supervised injecting room in the CBD because it will save lives. Any proposed location is a matter for the Victorian Government and I will leave it to them to get on with their work."
When it first appointed Mr Lay to oversee the injecting room rollout in July 2020, the government nominated community health service Cohealth on Victoria St as its preferred site.
However, that facility was subject to strong pushback from the council due to its proximity to vulnerable residents and the Queen Victoria Market, eventually leading the government to scrap its plans.
Cr Capp said the Salvation Army hub was a potentially worse site to pursue.
"When it was first announced years ago now at Drill Hall near Queen Victoria Market, all of the same issues that we identified then – in terms of impacts on traders and local residents – I think are multiplied in a position such as Bourke St," she said.
"I also spend a lot of time up at the Salvos and the incredible work that they do. But it's not an integrated health facility. Both of these aspects are in the report on how we need to fix the North Richmond facility. They are all in the report prepared by Ken Lay, these are absolutely integral considerations for any such facility. And I think that everybody needs to feel satisfied that they've been addressed."
Since removing Cohealth's Victoria St site as an option, it had been widely suspected that the government would select the former Yooralla building at 244 Flinders St (which it purchased in 2021) for the new supervised injecting facility. However, it is understood this was one of several options.
Dr Stan Capp (no relation to Cr Capp), a CBD resident of more than 20 years, recently met with Mr Lay to express his views, and relayed that he was broadly supportive of a medically supervised injecting room.
Speaking from a personal perspective to CBD News, and not in his role as president of local residents group EastEnders, Dr Capp said it was imperative local amenity was prioritised.
"This is not an impossible task," he said.
A commitment to addressing this significant issue while improving local amenity is a reasonable expectation.
In considering a location for a CBD injecting room, Dr Capp – who has worked as a CEO in a range of health care organisations in Australia and abroad – along with fellow resident Pamela Lyons has developed a set of guiding principles to be used as a framework for assessing any site.
Among the principles are that the injecting facility is at an accessible but discreet location and offers pathways to wraparound services typically provided by a community health organisation.
Australia has just two supervised injecting facilities; in Sydney's Kings Cross (opened in 2001) and in North Richmond (in 2018).
They are designed to benefit vulnerable and marginalised people who inject drugs and are particularly aimed at people who inject drugs in public settings.
A 2020 independent report found that the North Richmond safe injecting facility (recently made a permanent site after a five-year trial) required help dealing with demand, and that the next location should be within the City of Melbourne.
To support the Bourke Hill Association's campaign against a safe injecting facility at the Salvation Army building, you can add your name to the petition at change.org. •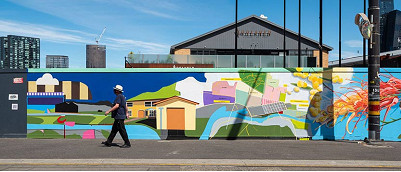 November 21st, 2023 - Adrian Doyle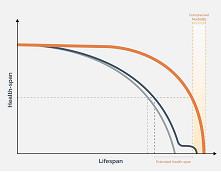 November 21st, 2023 - Susan Saunders

Subscribe
to
all
the
news
Like us on Facebook
Download the Latest Edition