Schizy Inc.'s Mojo Festival of the Arts rejects stereotypes of complex mental health
Helena Morgan | 26th April, 2023
Schizy Inc. is holding the Mojo Festival of the Arts for World Schizophrenia Day on May 21 at Ross House in the CBD, showcasing stand-up comedy, music and spoken word performances from more than 20 artists.
Schizy (Skit-zy) Inc. is a lived experience-led arts and community organisation for people living with complex mental health such as schizophrenia, bipolar and depression.
The organisation is based at Ross House and conducts workshops in fields such as story-arts, illustration, film, stand-up comedy, writing and visual arts. The Mojo Festival of the Arts then acts as a platform for people to perform their material.
Schizy Inc. was born from the experiences of its founder, Heidi Everett. Ms Everett, the recipient of the Victorian Government Disability Volunteer Award and the Melbourne FRINGE Access and Inclusion Award, was involved in psycho-rehab groups, which are gathering spaces for those discharged from psych wards.
A self-proclaimed "goer and doer", Ms Everett said while she had participated in activities such as walking, cooking and playing music, something had been missing.
"They were wonderful for psycho-rehab but they didn't necessarily provide intellectual stimulation," she said.
She resents the stereotype that people with complex trauma and mental illnesses do not possess the capability to be witty and subversive with artistic expression.
"People in psych wards are generally very smart and funny, but this isn't honoured post-discharge," she said.
Ms Everett said the "dual reality" she was living motivated her to establish Schizy Inc. as a place where people could rely on creative modes for self-expression.
"I was a psych patient unable to cook an egg but playing gigs and winning awards, I had nothing that brought the two worlds together," she said.
Ms Everett recognised a gap in the market for psycho-social rehabilitation groups focused on creative self-expression and independent socialisation.
While playing gigs with lived-experience artists, Ms Everett developed the idea for a jam session for World Schizophrenia Day. She held a jam session at the 303 Club in Northcote, and invited lived-experience musicians from the United States, Canada, Wales, Northern Ireland and New Zealand to perform One Love by reggae musician Bob Marley.
The jam developed into a committee, and Schizy Inc. emerged shortly after, with the City of Melbourne funding the first Mojo Festival of the Arts for World Schizophrenia Day.
Ms Everett said the organisation was also indebted to the kindness of Writers Victoria, which allowed Schizy Inc. to use its offices while they found their feet.
In 2021, with assistance from Creative Victoria, Schizy Inc. opened Australia's first lived-experience-led art studio at Abbotsford Convent for creatives with schizophrenia and related mental health illnesses.
Although Ms Everett recognises the importance of art therapy, she was eager for Schizy Inc. to avoid this form of remediation.
"Our workshops aim to counter cliched representations of schizophrenia and instead mentor people to become content makers" Ms Everett said.
Schizy Inc. is driven by a long-term aspiration to open a lived-experience-led healing farm. But for now, the organisation continues to function with an emphasis on fun and enjoyment.
The Mojo Festival of the Arts is on Sunday May 21 at the Trades Hall in Carlton from 3pm to 6pm. The entry fee is $10,
For more information: schizy.org •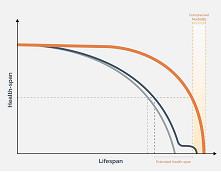 November 21st, 2023 - Susan Saunders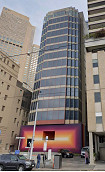 November 21st, 2023 - Barbara Francis & Rus Littleson

Subscribe
to
all
the
news
Like us on Facebook
Download the Latest Edition