Senator: better future for housing within reach
Linda White | 24th May, 2023
Australia faces significant housing challenges. Recently, issues of housing and homelessness have dominated our national policy conversation.
Finding an affordable and decent place to live is getting harder, whether you're looking to buy, rent, or just spend the night.
Unfairly, it is vulnerable Australians who suffer the most when it comes to insecure and unaffordable housing. The latest Closing the Gap Statement highlighted that First Nations Australians continue to disproportionately experience housing uncertainty and homelessness.
The fastest growing group at risk of homelessness is women over 55. Often these women have had careers, families and what could be described as stable lives, but the precarious nature of their financial circumstances means they are at a higher risk than others.
Shockingly, the 2021 census revealed the number of homeless Australians has increased by 5.2 per cent since 2016.
This is the challenging set of circumstances the government faces as we try to make up for nearly 10 years of wasted opportunities and neglect by the former Coalition government.
No government can solve these problems alone, or in one go. There is no silver bullet. But we can act meaningfully and ambitiously to improve Australia's housing outcomes. And the government is doing this now, cooperating with housing advocates, and states and territories.
Where cooperation and goodwill has been harder to find is where I sit, in the Australian Senate.
The government's Housing Australia Future Fund legislation is a $10 billion investment in Australia's social and affordable housing stock – the single largest investment from a federal government in more than a decade. It guarantees 30,000 new social and affordable homes in its first five years, and a long term and sustainable funding model.
Currently, both the Coalition and the Greens Party are blocking this vital legislation.
Make no mistake: standing in the way of the most significant housing investment in more than a decade will not solve housing issues in our cities and regions.
But it will stop us getting more homes on the ground more quickly.
In June the Senate will again consider the Housing Australia Future Fund. By then I hope the senators blocking the reform will have listened to the advice of housing and homelessness advocacy groups, state and territory Housing Ministers and those Australians struggling to a keep a roof over their head and pass the legislation.
Australians who dream of a safe and affordable place to live deserve no less. •
Contact my office: [email protected]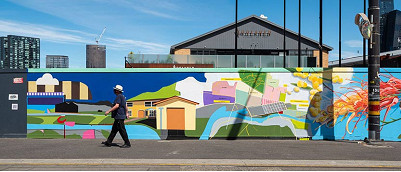 November 21st, 2023 - Adrian Doyle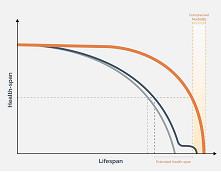 November 21st, 2023 - Susan Saunders

Subscribe
to
all
the
news
Like us on Facebook
Download the Latest Edition