Shining a Light on the moving image
Jack Hayes | 25th May, 2022
Light. It's a phenomenon that has mystified humankind for millennia.
The challenge of wrangling and manipulating light has long fed the machinations of artists and scientists alike.
In an Australian exclusive, the Australian Centre for the Moving Image (ACMI) will examine the relationship of light and art in a major exhibition of more than 70 works from the national collection of renowned British art institution, Tate.
Light: Works from Tate's Collection, which runs from June 16 to November 13, celebrates ground-breaking moments from more than 200 years of art history, and the artists who harnessed this elemental force through painting, photography, sculpture, drawing, installation and the moving image.
With works like JM Turner's 1805 The Deluge, considered one the earliest examples of harnessing light on canvas; Monet's 1894 The Seine at Port-Villez; James Turrell's Raemar, Blue and Olafur Eliasson's Stardust Particle, there is one question that looms like a shadow over the entire exhibition.
How do static masterpieces like these relate to the moving image?
According to ACMI curator, Laura Castagnini, through a chronological voyage from the 18th century to now, the thematic fascinations of light form the symbiotic foundations of a connection between static and moving art.
"Light is the building block of cinema, but it is also a phenomenon that has fascinated artists over the past 200 years. It has inspired artists to make work in all different media and spurred them on to develop innovative techniques," Ms Castagnini said.
The exhibition takes the audience on a journey through the 19th, 20th and 21st centuries with different sections cross-thematically presented. We have a section on impressionism, a section on Bauhaus photography, or 1960 light sculpture and dotted throughout that history there are contemporary artworks that draw out that thematic connections.
"Take John Constable's iconic seascapes for example. We have paired his serene Harwich Lighthouse, with Disappearance at Sea by Tacita Dean from the mid-1990s."
"These two artists, one from the 19th century and the other from the late 20th century are both thinking about a very similar concept, but one is doing it with paint and the other is using the moving image."
The exhibition tests how light can invigorate, deceive and conjure emotions. Its malleability being the essential component that has wondered artists from all disciplines.
As French artist, filmmaker and writer, Jean Cocteau said, "cinema is the form of modern writing whose ink is light."
Light is one of three major exhibitions to grace the confines of ACMI's new $40 million upgrade which will also house a major new commission by contemporary Australian artist Mikala Dwyer, along with the much-anticipated feature of Light Music, 1975, by Lis Rhodes.
As one of the early proponents of expanded cinema, Rhodes positions audiences as both participants and spectators in a work revealing the experimental interrelationship of light and the moving image.
Light will also feature a program of talks, where you will see Ms Castagnini host curator Matthew Watts, as well as film screenings, performances, workshops and late-night events •
For more information: acmi.net.au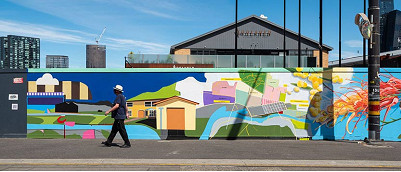 November 21st, 2023 - Adrian Doyle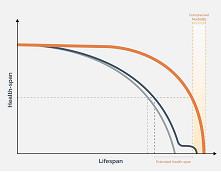 November 21st, 2023 - Susan Saunders

Subscribe
to
all
the
news
Like us on Facebook
Download the Latest Edition