"Sounding board for the city": Presidents of Residents forum providing valuable counsel to council
David Schout | 22nd March, 2023
Established during COVID-19 to collate feedback from well-connected locals, the "Presidents of Residents" forum is now a permanent part of decision-making at Town Hall.
At the height of COVID-19, decision-makers at the City of Melbourne needed advice on how to best help a local population that, like the rest of the state, was struggling.
Many locals were stuck inside for large parts of the week, shopfront vacancy signs were increasing by the day, and international students were seeking assistance in huge numbers.
The council needed on-the-ground feedback from residents and established a working group on the run to help with that.
To this day, the group remains a cog in the decision-making machine at Town Hall and having moved on from providing pandemic-related ideas for assistance, it now advises on things like safety, planning and transport.
Named the "Presidents of Residents" group — a title that has since stuck — the forum assembles leaders from residents' groups across the municipality, to garner both suburb-specific and city-wide ideas.
"The City [of Melbourne] should be proud of it," the President of Drill Hall Residents' Association in the CBD Martin Mulvihill said.
"I think it works … it acts as a kind of sounding board or feedback system for the city."
President of CBD residents' group EastEnders Dr Stan Capp said the endeavour had become a "very valuable forum".
Dr Capp and other community leaders had pushed for last year's "Safety Summit" — which brought together the City of Melbourne, Victoria Police, residents' groups, and stakeholders to address key issues facing the city — which he cites as an example of forum suggestions put into action.
"It's been an opportunity to raise issues and have them considered — and I think they're always offered and considered in a respectful environment," he said.
I think we can have a free and open discussion about anything we like, quite frankly. It's been a good forum for that.
Lord Mayor Sally Capp was central to the group's establishment in 2020 and, along with Deputy Lord Mayor Nicholas Reece, regularly convenes with the group.
Cr Capp's office put together an agenda for each meeting (they also open the floor for discussion points) and invite presenters to speak with the community leaders.
Recently, this included representatives from both e-scooter companies currently heading a 12-month trial within the city — Lime and Neuron.
The companies were informed by the Presidents of Residents group of particular hotspots and pedestrian-heavy areas where scooters were being incorrectly parked on a regular basis.
The group is one of two ways the council has sought to improve communication between it and residents, the second being via online neighbourhood portals.
"All of the feedback provided by the presidents and via the portals is considered, and action is taken where feasible," the Lord Mayor told CBD News.
"One recent example of this is when City of Melbourne upgraded the neighbourhood portals system to improve ease of access to various planning applications relevant to each neighbourhood following feedback from the group.
"City of Melbourne greatly values the insights gathered from the Presidents of Residents group and looks forward to achieving more positive and collaborative outcomes in future."
While the group is seen as an example of how local government can utilise residents' expertise to achieve positive outcome, there was still room for improvement according to participants.
"It's sort of unrepresentative, necessarily so because it's dealing with established organisations like resident organisations," Mr Mulvihill said.
"As such it probably cuts out the big young student and young people population generally in the city." •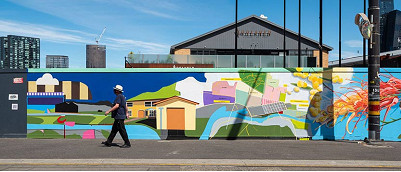 November 21st, 2023 - Adrian Doyle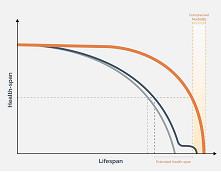 November 21st, 2023 - Susan Saunders

Subscribe
to
all
the
news
Like us on Facebook
Download the Latest Edition