Sparkling new light show premiers at Fed Square
Kaylah Joelle Baker | 24th May, 2023
Thousands of luminous, floating biodegradable lights are set to light up the night sky in Federation Square's main square from June 7 to 10.
The ground-breaking work known as SPARK has been designed by Dutch artist and innovator Daan Roosegaarde and will be displayed as part of a partnership between Federation Square and RISING.
The poetically performed light show is the result of two years of Mr Roosegaarde experimenting with a team of designers and engineers at Studio Roosegaarde, all with a determined goal to "show the beauty of a new sustainable world".
After many prototypes, and learning curves, the team successfully landed on the installation of SPARK that is seen today, which saw Mr Roosegaarde take home the 2022 Dutch Creativity Awards.
"Innovation is always complicated in the beginning, people would question the idea if it would work. So, it's exciting to realise an idea, and see people make an emotional connection with it," he told CBD News.
"The awards are just an activator to do more."
SPARK is inspired by fireflies, stars, and other magical lights in nature, and consists of thousands of biodegradable sparks floating through the air.
It is a work that imagines a better future, and strives to display how to create a different, yet still beautiful, future.
As the sparks catch the wind, they dance in mesmerising patterns, making the display highly immersive.
"The wind and the weather will give it a unique behaviour," Mr Roosegaarde said.
Even through the different evenings of the exhibition, you will see a variety in how it looks. I love this organic and dynamic element, it is complicated but fun.
While SPARK has been showcased globally, with popular events in London, Bilbao, and Auckland, for its premiere in Melbourne Mr Roosegaarde collaborated closely with Federation Square in designing the work specifically for the space.
"SPARK is a site-specific work of art which updates the tradition of celebration. I always look at the location, and the history of the city to make an installation which feels as if it is grown there," he said.
Director and CEO of the Melbourne Arts Precinct Corporation (MAP Co), Katrina Sedgwick OAM said they were "proud" to be partnering with RISING and Studio Roosegaarde.
"Environmental sustainability is also central to Fed Square," she said. "SPARK can deliver an extraordinary immersive light experience in this iconic space through an innovative biodegradable artwork that will create a truly unforgettable Melbourne experience."
SPARK will be running continuously in the main square from 6.30pm to 10.30pm, from June 7 to 10.
An opportunity is also being provided for visitors to learn more about Mr Roosegaarde, his inspiration and process, when he joins Ms Sedgwick "In Conversation with Daan Roosegaarde" on Thursday, June 8. •
For more information: fedsquare.com/events/in-conversation-with-daan-roosegaarde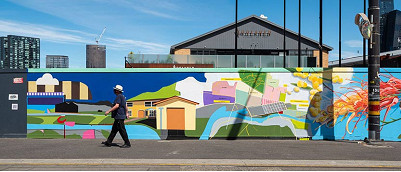 November 21st, 2023 - Adrian Doyle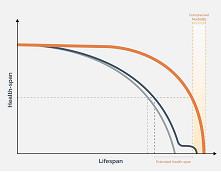 November 21st, 2023 - Susan Saunders

Subscribe
to
all
the
news
Like us on Facebook
Download the Latest Edition