Spike in dog attacks, barking complaints
David Schout | 24th August, 2022
The number of reported dog attacks within the City of Melbourne has doubled in the past two years, as the council considers ways to deal with increased pet ownership.
After a significant increase in local dog and cat numbers during COVID-19 lockdowns, dog attacks increased from 58 in 2019-20 to 113 in 2020-21, a figure that remained consistent in 2021-22.
The figures were revealed in the council's draft Domestic Animal Management Plan for the next four years.
The council said that while higher pet numbers and better awareness of how to report attacks had likely contributed to the rise, it was nonetheless worrying.
"Dog attacks sadly and significantly impact the lives of all people involved. Victims are often left with significant financial expenses as a result of hospital or vet bills and suffer physical and emotional trauma as a result of dog attacks," the report read.
"Further, dog attacks seriously impact the lives of dogs – many victim dogs suffer lifelong trauma following an incident."
An investigation into the attacks found that most attacks and "rushes" occurred while the owner was with their dog, which the council said indicated that some dog attacks were "able to be prevented through appropriate care and control".
Due to the "significant increase" in pet ownership, the council said there was now heightened demand for open space areas.
A survey of hundreds of local pet owners had suggested increased enforcement.
"Community engagement and feedback highlights the need for an increase in the number of patrols conducted by the [animal management] team, highlighting the need for more enforcement where people fail to meet their obligations as a dog owner in the City of Melbourne."
The report indicated a number of key initiatives to reduce the risk of dog attacks, including:
Desexing of dogs
Early socialisation and training of dogs
Ensuring animals are not permitted to wander at large
Educating the community (particularly children) about bite avoidance and how to behave around dogs
Educating the community and enforcing the requirements with respect to dogs accessing public places with their owner
The draft plan also revealed a sharp rise in nuisance complaints related mostly to dogs.
Barking complaints rose 30 per cent in the two years to 2021, while reports relating to leashing of dogs in public places [dogs not on leash where they are supposed to be] have more than doubled in that time, up from 83 to 200.
"[These increases are] believed to be due to more people being home more often, providing opportunity for them to hear dogs bark. The pandemic has also seen people utilising local parks more often, creating greater competing use of these spaces," the report read.
Despite having almost 8500 registered dogs and cats within the municipality, a figure that has doubled within the last 10 years, the City of Melbourne's animal management team has not increased during this time and remained at just four officers.
Councillor Rohan Leppert questioned whether this should be enhanced, not just to beef up response teams but also to improve preventative measures.
"Our team must be so efficient to be getting on with their job, but they are possibly going to be facing even more work in the future and we might need a few more animal management officers," he said.
"During COVID the pressure on open space in particular for dog off-leash — and on-leash for that matter — and the threat of dangerous dogs and what that means when they interact with the public means that we need our [team] out there educating the public so that we're not only ever responding to formal complaints. Once you do that, that's when you recognise that something's gone wrong - when actually in an ideal world, when we expand these dog off-leash areas, we would play a really important educational role there as well."
Dogs and cats are required by state law to be registered annually, and are also required to be microchipped and wear a council identification marker (a council-supplied registration tag) when outside their premises.
In April 2022, the City of Melbourne had 4750 registered dogs and 3740 registered cats.
New pet registrations increased from 894 in 2019 to 1260 in 2020 before surging again in 2021 with 1528 new registrations.
The council, which has recently introduced seven off-leash areas and a dog prohibited area, said this highlighted a "clear upward trend".
What locals are saying about pets:
74 per cent of respondents feel it's fairly important or very important (59 per cent) for dog waste bags to be provided to owners
68 per cent of respondents felt it was important for there to be a greyhound off-leash area
57 per cent of respondents would like more promotion relating to dog leashing rules and responsibilities
51 per cent of respondents stated it is fairly important or very important that dog training events continue
50 per cent of respondents felt it was important for officers to be present at community events
33 per cent of respondents stated they "always" or "very often" observe dogs off-leash where they shouldn't be, and dog waste not being picked up.
19 per cent of respondents stated they very often or always see cats in the street at night
10 per cent of respondents stated dogs annoy or intimidate people or other dogs
(Based on a City of Melbourne survey of 465 people in May 2022) •
Caption: Reports of dog attacks and nuisance complaints have risen sharply in recent years.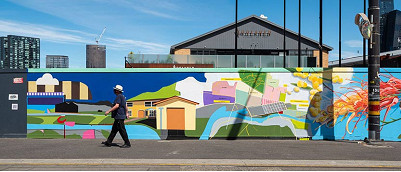 November 21st, 2023 - Adrian Doyle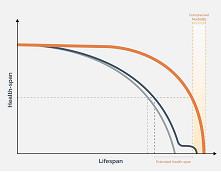 November 21st, 2023 - Susan Saunders

Subscribe
to
all
the
news
Like us on Facebook
Download the Latest Edition