Spike in heroin deaths but CBD injecting room still in limbo
David Schout | 21st November, 2023
The new mental health minister has conceded there is "significant drug harm going on in the CBD" but the government had to consider "amenity for both residents and business owners".
Heroin-involved overdose deaths rose to decade-high levels in the City of Melbourne in 2022, according to a report from the Coroner's Court.
The new data, which sees Melbourne overtake Brimbank and Yarra as the local government area with the highest rate of deaths involving the drug, has renewed calls for the Victorian Government to open a CBD safe injecting room in the CBD, first mooted in June 2020.
However the state's new Minister for Mental Health Ingrid Stitt would not confirm if a CBD facility will go ahead, as the government continues to sit on an undisclosed report by former police commissioner Ken Lay recommending a suitable site.
The Coroner's Court report revealed that there had been 24 heroin-involved overdose deaths within Melbourne in 2022, rising from nine in 2021.
The figure is the City of Melbourne's highest annual rate of deaths involving the drug in the past 10 years, with the previous highest being 16 in 2014.
A rise in deaths was not confined to Melbourne, with a state-wide 33 per cent increase in heroin-involved overdoses (from 173 to 230).
Ms Stitt acknowledged the levels of drug harm in the CBD were "significant".
However she remained tight-lipped on the government's plans for a medically supervised injecting facility within the Hoddle Grid, which is now almost three years behind schedule.
The government continues to sit on a report by Mr Lay, completed in May, which includes key recommendations for a CBD injecting room.
In October the Mental Health portfolio changed hands from Gabrielle Williams to Ms Stitt, however the new minister denied the changeover had delayed the release of Mr Lay's report and a decision on the injecting room.
"No, I wouldn't say that. But what I would say is that as the incoming minister, I think it's important I give it the proper consideration that it deserves," Ms Stitt said at a November press conference.
It's a really significant piece of work and I wanted to get myself across the detail of that, and the government will be responding in due course.
Ms Stitt said she was in just her fifth week as mental health minister and wanted to take time to read and understand Mr Lay's report.
Notably, she confirmed the report would eventually be released to the public.
"There are a lot of complex issues contained within that report that the government needs to consider. I think that it's reasonable for me to be able to take a little bit of time to make sure that the government response is considered when you think about some of the very complex issues that we have, particularly around the CBD and some of the stakeholder views on all sides about this issue."
In response to the latest Coroner's Court figures, cohealth chief executive Nicole Bartholomeusz reiterated the call for the "immediate establishment" of a CBD overdose prevention service.
"Every one of these deaths is tragic and could have been prevented if we had the right policy settings and health systems in place," Ms Bartholomeusz said.
"It is critical for us as a community to recognise that addiction is a health issue that needs a health response."
The government's timeline on a potential CBD injecting room remained unclear.
Former Premier Dan Andrews and new Premier Jacinta Allan have reiterated, since 2021, that a decision on the issue would be made "soon". The government cancelling the entire project remained a live possibility, with Ms Stitt noncommittal when asked if it was still committed to a CBD injecting facility.
"We've made no decisions at this point in time," she said in an ABC Radio interview, arguing the government had to navigate a vexed topic with both strong opposition and support.
"What I do know is that there is significant drug harm going on in the CBD. We need to look carefully at what the best approach is to minimise that harm, but we also need to consider the city in terms of amenity for both residents and business owners."
"These are complex issues, and I didn't want to rush into a decision about them, I wanted to take the time to properly consider Ken Lay's report, which I think is the right thing to do in the circumstances. But the government will be responding in due course, and at that point we will also release Ken Lay's report."
In July it emerged the Salvation Army hub on Bourke St was the latest CBD location being considered by the Victorian Government to house the injecting room.
This was quickly condemned by some local traders and residents while Lord Mayor Sally Capp, a supporter of the injecting room, criticised the government for fuelling "angst and anxiety" by continued delays to a decision.
A frustrated Cr Capp said that the council should have seen Mr Lay's report by now, and argued the government's inaction was having real world impacts.
"This is becoming highly damaging. I've already had a trader on the phone earlier this morning. The angst and the anxiety that comes from all of the rumours and the rumour mill, is overwhelming for so many traders … this is just another sense of uncertainty and anxiety that traders don't need when they're still trying to recover from the enormous disruption and devastation of COVID."
Australia has just two supervised injecting facilities; in Sydney's Kings Cross (opened in 2001) and in North Richmond (in 2018).
The government's impetus for a CBD injecting room first came in 2020, when an independent report found that the North Richmond facility required help dealing with demand, and that the next location should be within the City of Melbourne.
On November 15 the "Keep Our City Alive" group held another candlelight vigil on the steps of Parliament House to "remember those who have died to overdose in the CBD and call for government action to prevent further deaths". •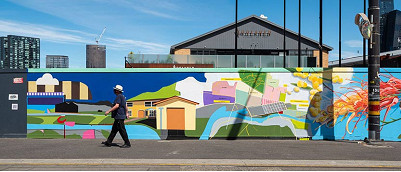 November 21st, 2023 - Adrian Doyle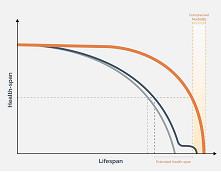 November 21st, 2023 - Susan Saunders

Subscribe
to
all
the
news
Like us on Facebook
Download the Latest Edition