Stella Mozgawa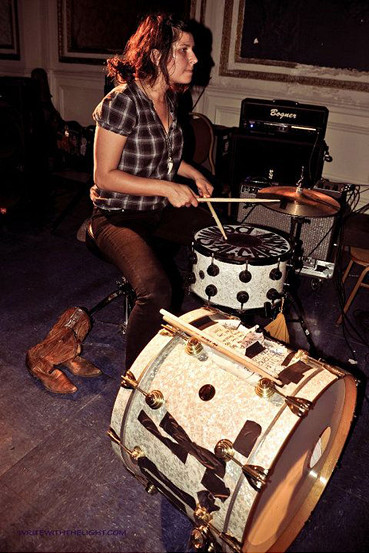 Chris Mineral | 25th May, 2022
New York band Interpol wrote a song about a woman called Stella. Well-credentialled muso/producer/drummer Stella Mozgawa who worked with Courtney Barnett on her latest album Things Take Time, Take Time would know this.
The talented Mozgawa is part of a great band called Warpaint, who have just released a new album entitled Radiate Like This. Highlights of this sublime pop/rock album that is reminiscent of The Carpenters are the songs Like Sweetness, Stevie and Hard To Tell You.
Stevie was a song the band first started writing many years ago in a hotel room while on tour. Things take time ...
Mozgawa has also worked with Cate Le Bon, Kim Gordon and Kurt Vile.
Stella had a great chat on 3RRR's Fee-B-Squared's Maps radio show about the album.
The chat is online on 3RRR's on demand section.
In celebration of the new Warpaint album Courtney Barnett designed a tote bag for them. Radiate Like This is available on yellow translucent vinyl at all the best record stores in town.
Hope Street Recordings have announced a brand-new release from a Naarm (Melbourne) soulful RnB afrobeat infused duo called ZRetro (pronounced Zee Retro). Their eponymous debut album is now available. Superpower and Silly Games are also available as singles.
Vocalist Zima has a smooth sweet delivery and he and producer 2nd Thought have delivered an excellent slab of vinyl with the assistance on bass of fantastic bass guitarist Horatio Luna. This album has minimal authentic raw production values and there is an undercurrent element of dub in the mix.
Chris Gill, Triple R radio announcer on Get Down says ZRetro's debut album is "one of the more important releases of the year."
The lights were green when local funk musician Harvey Sutherland and his band played an in-store appearance gig at Northside Records in May. The record store was brimming with excited punters eager to hear the self-described neurotic funk of Harvey Sutherland.
He has just released his long-awaited debut album entitled Boy which was given a 3RRR album of the week honour. After his EPs Brothers (2014) and Expectations (2017), Sutherland has delivered the goods with Boy (2022). As part of the tremendous RISING Festival that takes place in Melbourne in June, Sutherland and his band will be performing at the Melbourne Recital Centre on June 3 and 4. In the interim, Sutherland is going on a national tour.
On Sunday, June 19, the Reclink Community Cup returns to Melbourne at Victoria Park. This is a worthy fundraising event and involves a footy match between a team of Triple R and 3PBS broadcasters (The Megahertz) and a team of musos (The Rockdogs).
Local garage rock band Bad Bangs new album Character Building is out now and in celebration of this they have been on a regional tour of Victoria to promote the album.
The band had a great launch of their album recently at the John Curtin Hotel and since had a brilliant set at Boogie15. Just as awesome was Shelby from Bad Bangs appearing on Nicole Tadpole's Respect The Rock radio show. Does it get any better than that? •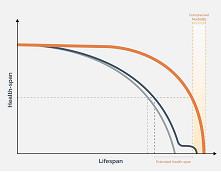 November 21st, 2023 - Susan Saunders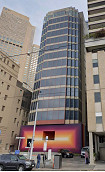 November 21st, 2023 - Barbara Francis & Rus Littleson

Subscribe
to
all
the
news
Like us on Facebook
Download the Latest Edition