Stories of safety emerge amid passionate bike lane debate
David Schout | 22nd June, 2022
A common thread emerged throughout a marathon five-hour meeting at Melbourne Town Hall on June 7, where safe cycling infrastructure was again the feature topic.
Among the 33 members of the public who spoke on the night, plus an unprecedented 1100-plus submitters online, there was one thing cyclists — young or old, expert or novice — returned to when assessing the impact of bike lanes in Melbourne.
"For me this is about safety," one submitter who spoke on the night said, reflecting the sentiment of many others.
"I don't want to die on my ride to work, and it's as simple as that. I'm asking for safe passage."
A number of submitters spoke of injuries they suffered while riding through the CBD, or close shaves that had caused them to question their choice of commuting transport. One speaker said that riding into work on Exhibition St prior to the installation of separated cycling lanes was "slightly terrifying", detailing "several times" he was forced off the road.
Another spoke about a friend who was recently struck and concussed by a vehicle when recently cycling through the city, an incident that saw him end up in hospital.
"He got off lightly", he said, adding that "this is what a close shave looks like", despite the fact he was forced to take several weeks off work.
A further speaker said traversing through the Hoddle Grid was tricky irrespective of one's confidence levels.
"Cycling around parts of the CBD can be scary for an experienced cyclist, let alone a novice."
The tone of the night was rarely combative despite the bikes versus cars narrative pedalled elsewhere, and there was widespread praise regarding the council's protected bike lane rollout to date.
So far it has delivered 19km of new lanes across the city, with a further 21km to go.
However, there was some despondency that the issue had veered into the familiarly heated and binary arguments after a recent CBD cyclist fatality.
A woman was killed after colliding with a truck on May 17 at the intersection of La Trobe and King streets.
"I'm particularly disappointed this issue has come up so soon after a female cyclist was killed not far from my house on King St," another speaker Alexander Sheko, a transport planner, said.
There has been six cyclist fatalities in Victoria thus far in 2022.
The council's Transport Strategy 2030 released in 2019 — which remains its guiding document on transport matters for the next decade and was backed by an independent review in late 2021 — noted that would-be cyclists are far more likely to jump on two wheels with protected lanes.
A survey completed for the report found that just 22 per cent of cyclists are confident riding alongside cars on a "painted" bike lane, while that number rose to 83 per cent with a kerb-high separation.
"Many people who want to start riding or want to ride more often would do so if bicycle lanes were physically protected from motor vehicles," it noted. "Protected bicycle lanes attract more people to ride."
Bicycle Network CEO Craig Richards said the city had "come a long way" on cycling safety within the CBD and urged the council to "stay the course" on rolling out protected lanes in an address on the night.
"The first time I actually rode a bike in the city was actually 2008. I just joined the Bicycle Network and the CEO at the time took me down Flinders St. For him as a strong and fearless rider, he was eating a sandwich — it was a picnic. For me, as a new bike rider into the city, it was one of the most frightening experiences of my life. I didn't think I'd see my family again. We've come a long way since then, but we've still got a long way to go … it's not the time to backpedal or standstill." •
Caption: Protesters at the front of Melbourne Town Hall before a on June 7.
Picture: Twitter @BBugVic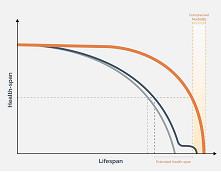 November 21st, 2023 - Susan Saunders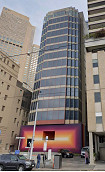 November 21st, 2023 - Barbara Francis & Rus Littleson

Subscribe
to
all
the
news
Like us on Facebook
Download the Latest Edition